Bring back that nourished skin you've always wanted to get back and step out confidently looking younger and rejuvenated!
Bring back that nourished skin you've always wanted to get back and step out confidently looking younger and rejuvenated!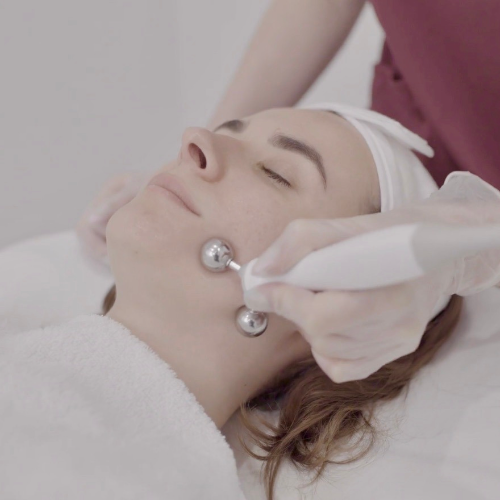 As we age, the dermal layers become thinner and less supple, loosing its ability to protect from both internal and external damage and factors. This results to more wrinkles, age spots, and sagging skin.
Restore youthful, radiant, and nourished skin at Canada MedLaser Aesthetic Clinics. We offer a multitude of Treatments and Services with the primary goal of Skin Rejuvenation. It's more than possible to live confidently in the skin you're in, despite age spots, wrinkles, enlarged pores and more.
Fall in love again with your skin with the Skin Rejuvenation Services offered at Canada MedLaser Clinics in Toronto and across the GTA. 
Skin Rejuvenation Treatments
These are the skin concerns we can solve with our Skin Rejuvenation treatments at Canada MedLaser:
IMPROVE ACNE AND SCARRING
COMBAT CONGESTION, TIGHTENING AND TONE SKIN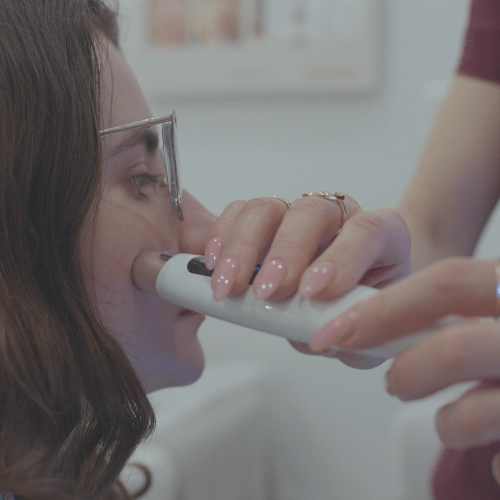 What Our Clients Say About Us
Excellent experience in Canada medlaser Toronto (downtown) , I got a laser hair removal package (YUI is THE STAR Of laser) , the results are amazing, Botox /filler injection the nurse (lily) is gentle and very professional, the clinic is clean, and the have a lot of deals, I just love them ♥️
I tried laser removal at other clinics before that were unsuccessful but I am thrilled at the results at Canada Medlaser. Mabel was very helpful and ensured I left satisfied after each session. I would strongly recommend asking for Mabel, she made the experience easy.
Great experience overall, Kayla makes you feel so comfortable and painless as possible. Very clean and professional, have already recommended to friends.
Came in to complete my laser (face and armpits) after I moved cities. My experience was great, they took the time to understand my needs and which package would suit me better. The place is clean and hygienic which is very important for these kind of treatments. I will be coming back for any retouches and other treatments!
Amazing staff and service! So friendly and so pleased with the results!
I have been coming for laser hair removal for a while now and it's been a great experience! The staff is always very friendly and respectful and the place is extremely well kept. They are attentive during each session and always go above and beyond to ensure you're comfortable. I highly recommend if you're looking for great service at an affordable price!
Mabel is amazing for laser hair removal! She tracked my progress and also provided a few extra sessions to ensure I was happy with the results.
Find my preferred location
Canada MedLaser is more than just Laser Hair Removal and CoolSculping. We offer treatments that suit both men and women in any skin type. See offers and the latest treatment packages.
Frequently Asked Questions
Enlarged pores are an unfortunate result of hereditary and environmental factors affecting the skin, particularly the T-zone of the forehead and face. Pores are exit sites for things such as sweat glands and hair glands. For those who have a hereditary predisposition to oily and porous skin, or who have an inflammatory condition such as rosacea or acne, there are things you can do to reduce their size. Large pores, also called macro-pores, can be treated in a variety of ways, including through laser, which increases the collagen content of the skin surrounding the pore, reducing its size. Lasers and Intense Pulsed Light (IPL) can be used to reduce the size of pores by minimizing the inflammatory condition that may give rise to the large size, and by enhancing the collagen content of the skin around the pores. Fractional technology can also be used alone or in combination with the laser and IPL to deliver energy through a small micro-needle system into the deeper layers of the skin, where the glands reside. Overtime, treatments can result in enhanced thickness of the dermis, collagen content and elastin, which makes pores appear smaller, less apparent and sometimes invisible. Combination therapy of laser, IPL and Radio Frequency will also attack the actual sweat glands themselves, reducing their number and activity, minimizing any recurrence of the pore or the formation of new pores.
Age spots, also known as liver spots and solar lentigines, are flat, tan brown or black spots. Usually you'll find them on face, but they can also appear on the hands, shoulders and arms. Typically what causes age spots is sun exposure. They can vary in size, but are most common in adults over the age of *50 – those who have been exposed to the sun the longest. Consistent tanning is another cause of age spots, as UV light accelerates the production of melanin. Over time, increased sun exposure can cause melanin to become "clumped" or produced in high concentrations, leading to unsightly age spots.
Although age spots are usually harmless, they can be quite an eye sore. For cosmetic reasons, age spots can be lightened or removed. Using Laser or Intense Pulsed Light (IPL) in combination with Dynamic Pulse Control (DPC), melanin-producing cells (melanocytes) can be destroyed without damaging the skin's surface. After each treatment, age spots fade gradually over *several weeks or months. Non-invasive laser really is the best option since it has few side effects.