Bring back that young and rejuvenated look with non-invasive and non-surgical treatments.
Bring back that young and rejuvenated look with non-invasive and non-surgical treatments.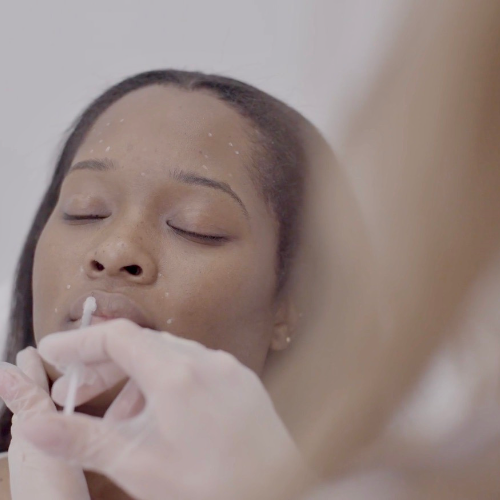 Is Dermal Fillers For You?
The body's collagen production rate decreases as we age, resulting in reduced skin smoothness and elasticity. When collagen stores drop, skin hydration goes down while the appearance of fine lines and sagging skin becomes more obvious.
Dermal fillers are one of the most sought-after solutions today for restoring a youthful glow. These fillers contain hyaluronic acid, a natural substance that the body produces to maintain joint lubrication and skin plumpness, thereby providing a hydrated and youthful look. Dermal fillers are used to restore fine lines, wrinkles and overall improve the appearance of sagging skin. 
Our skilled aestheticians at Canada MedLaser utilize their extensive experience to perform dermal filler treatments that deliver noticeable and natural-looking results instantaneously.
Types Of Dermal Fillers Treatments At Canada MedLaser
At Canada MedLaser, we proudly offer the best dermal filler injectables. Fillers with a proven track record give us a range of facial contour and skin health solutions and beauty enhancement.
While we have Botox and Dysport to target facial wrinkles, we also offer Juvederm, Revanesse, and Stylage to target the following areas:
Lip Fillers
Chin & Jawline Fillers
Cheek Fillers
Nasolabial Fold Treatment
Marionette Lines
Dark Circles
Lip Fillers
Lip fillers are one of the most popular dermal filler treatments which help thoroughly enhance lip volume and correct lip shape.
Chin & Jawline Fillers
Cheek Fillers
Nasolabial Fold Treatment
Marionette Lines
Dark Circles
Hyaluronic acid ads volume and lifts sagging skin, with little to no downtime
Plump lips and cheeks for a full, youthful appearance
Fillers are designed to look soft and natural; our nurse injectors will not over fill you (unless you ask)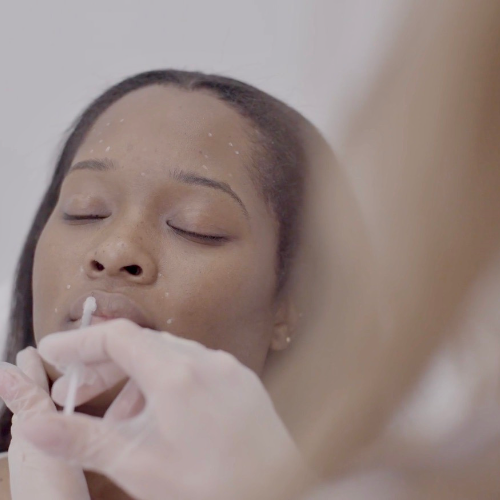 Preparation
For the best results, please take note of the following:
Avoid anti-inflammatory medication (i.e. aspirin, Ibuprofen) at least 1 week before your appointment.

Avoid wearing makeup on the day of your appointment, particularly for lip injections.

Skin care is okay to be continued, unless advised otherwise during your consultation.
Aftercare
What Our Clients Say About Us
Excellent experience in Canada medlaser Toronto (downtown) , I got a laser hair removal package (YUI is THE STAR Of laser) , the results are amazing, Botox /filler injection the nurse (lily) is gentle and very professional, the clinic is clean, and the have a lot of deals, I just love them ♥️
I tried laser removal at other clinics before that were unsuccessful but I am thrilled at the results at Canada Medlaser. Mabel was very helpful and ensured I left satisfied after each session. I would strongly recommend asking for Mabel, she made the experience easy.
Great experience overall, Kayla makes you feel so comfortable and painless as possible. Very clean and professional, have already recommended to friends.
Came in to complete my laser (face and armpits) after I moved cities. My experience was great, they took the time to understand my needs and which package would suit me better. The place is clean and hygienic which is very important for these kind of treatments. I will be coming back for any retouches and other treatments!
Amazing staff and service! So friendly and so pleased with the results!
I have been coming for laser hair removal for a while now and it's been a great experience! The staff is always very friendly and respectful and the place is extremely well kept. They are attentive during each session and always go above and beyond to ensure you're comfortable. I highly recommend if you're looking for great service at an affordable price!
Mabel is amazing for laser hair removal! She tracked my progress and also provided a few extra sessions to ensure I was happy with the results.
Find my preferred location
Choose the treatment which suits your needs and wants.
Frequently Asked Questions