Don't sweat it...freeze it!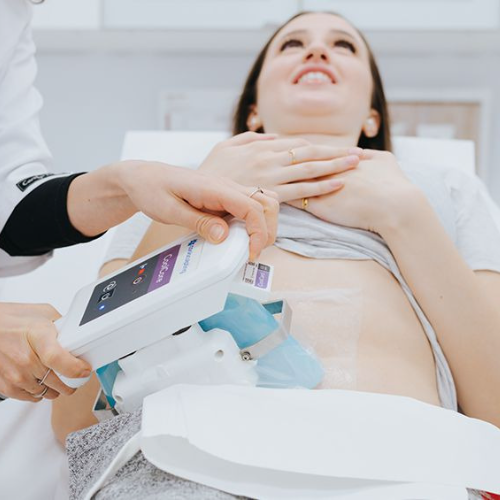 Don't sweat it...freeze it!
About Coolsculpting®
Coolsculpting® is the only FDA and Health Canada's approved non-surgical fat reduction treatment. It's non-invasive and is clinically proven to remove stubborn fat for both men and women. It works by targeting and freezing fat from the arms, abdomen, thighs, chin, love handles and more. Coolsculpting® cycles are performed by our highly trained and experience Medical Aestheticians.
About Coolsculpting®
Coolsculpting® is the only FDA and Health Canada's approved non-surgical fat reduction treatment. It's non-invasive and is clinically proven to remove stubborn fat for both men and women. It works by targeting and freezing fat from the arms, abdomen, thighs, chin, love handles and more. Coolsculpting® cycles are performed by our highly trained and experience Medical Aestheticians.
Details

Price

Starts at $750

Session time

60 mins

Session needed

3

Level of discomfort

8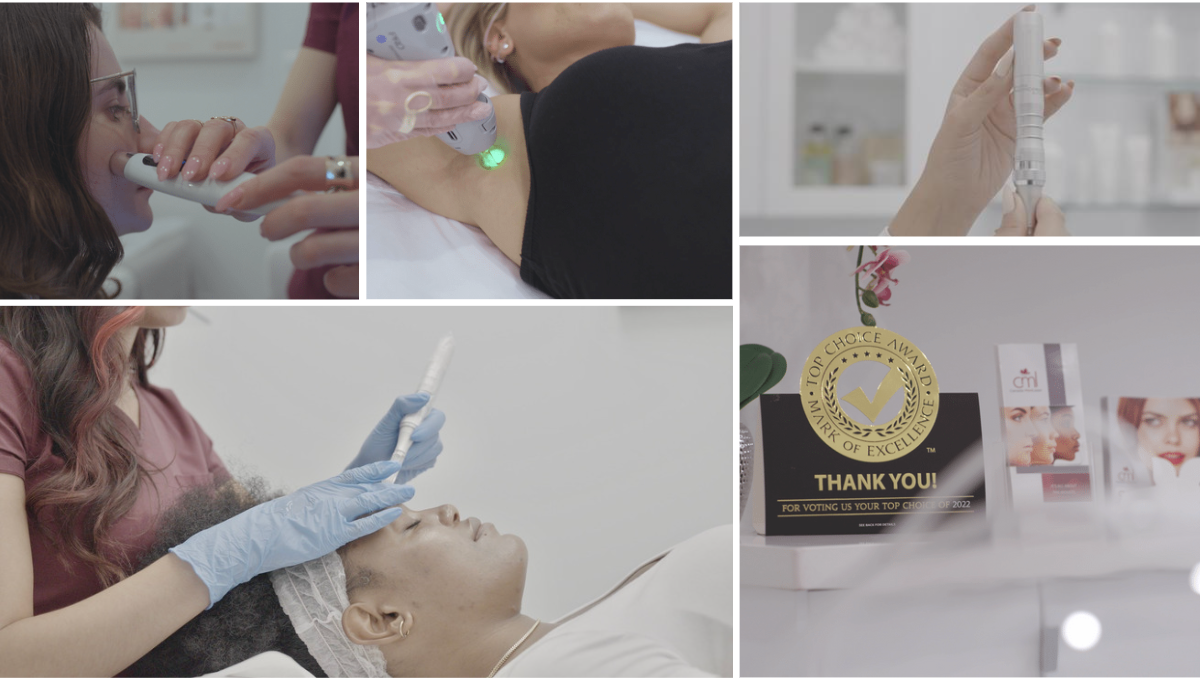 Clinically Proven Fat Removal

It's Canada's only FDA and Health Canada approved technology for permanent and lasting fat-reduction results. Each sessions' results are noticeable within the first 3 weeks, with final results in 4-6 months.

Non-Surgical with Minimal Down Time

It's non-surgical and non-invasive, meaning your entire Coolsculpting® experience will be simple, safe and straightforward.

Target Goals

Coolsculpting® directly targets areas of concern where there is stubborn and stored fat. With the handheld applicator, our expert Medical Aestheticians can specifically target these areas and achieve your body-contouring goals.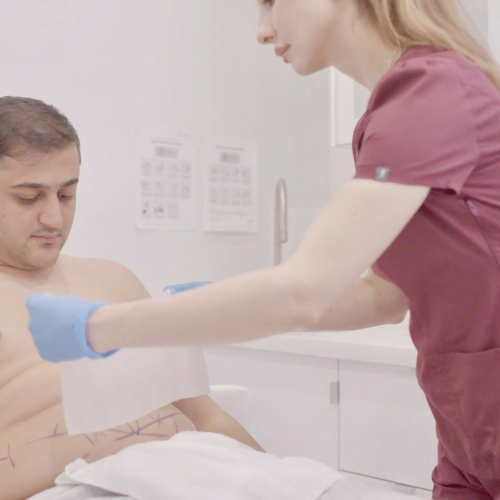 Stop blood thinners 2 days prior to your Coolsculpting® treatment at Canada MedLaser Aesthetic Clinic. This includes Over The Counter medications like Aspirin and other Anti-Inflammatories. Wear comfortable, loose fitting clothing the day of. There are no dietary or fluid restrictions beforehand.
Following Coolsculpting®, most patients can return to their normal activities immediately after the CoolSculpting®. Most patients see results between 2 and 6 months depending on the area being treated. Some patients report mild discomfort in the treated area, with some bruising and swelling. This resolves within the first week or two. It's not uncommon to experience numbness in the treated area. Gradual results will become visible in the days and weeks to come.
What Our Clients Say About Us
Excellent experience in Canada medlaser Toronto (downtown) , I got a laser hair removal package (YUI is THE STAR Of laser) , the results are amazing, Botox /filler injection the nurse (lily) is gentle and very professional, the clinic is clean, and the have a lot of deals, I just love them ♥️
I tried laser removal at other clinics before that were unsuccessful but I am thrilled at the results at Canada Medlaser. Mabel was very helpful and ensured I left satisfied after each session. I would strongly recommend asking for Mabel, she made the experience easy.
Great experience overall, Kayla makes you feel so comfortable and painless as possible. Very clean and professional, have already recommended to friends.
Came in to complete my laser (face and armpits) after I moved cities. My experience was great, they took the time to understand my needs and which package would suit me better. The place is clean and hygienic which is very important for these kind of treatments. I will be coming back for any retouches and other treatments!
Amazing staff and service! So friendly and so pleased with the results!
I have been coming for laser hair removal for a while now and it's been a great experience! The staff is always very friendly and respectful and the place is extremely well kept. They are attentive during each session and always go above and beyond to ensure you're comfortable. I highly recommend if you're looking for great service at an affordable price!
Mabel is amazing for laser hair removal! She tracked my progress and also provided a few extra sessions to ensure I was happy with the results.
Find My preferred location
Frequently Asked Questions
The patients' treatment areas are selected and marked by our clinicians. The CoolSculpting hand piece is then positioned and applied to the treatment site, at which point, a strong suction and pressure may be felt. Any discomfort typically subsides after the first 10 minutes of the treatment, and each area is treated for approximately 1 hour. After the treatment completion, the applicator is removed, and the treatment site is massaged
During the first 10 minutes of each CoolSculpting cycle, patients report feeling pressure and discomfort. Once cooling begins to kick in, patients feel a gradual cool sensation in the treatment site, followed by complete numbness. At the end of each 1 hour cycle, a 2 minute massage takes place, at which point discomfort is felt. Many patients read, work on their laptop, or even nap throughout the duration of their CoolSculpting treatment.
RESULTS GUARANTEED WITH CoolSculpting®
Helping you look good and feel great is our top priority. Canada MedLaser Clinics is the best provider for CoolSculpting® treatments in the GTA because we are results and quality oriented. We offer results guaranteed for all of our CoolSculpting® treatments, ensuring that you get the body that you desire and deserve.
CoolSculpting® IS NONINVASIVE AND REQUIRES NO DOWNTIME
CoolSculpting® is a Health Canada and FDA approved noninvasive treatment. Fat elimination is achieved by freezing your targeted fat cells, and it requires NO surgery, nor does it affect your surrounding tissues, muscles and organs. It is a safe procedure that has NO downtime- making it the perfect treatment to get on your lunch break!
Canada MedLaser Clinics is the Top CoolSculpting® Provider in Toronto
Canada MedLaser Clinics creates tailor made CoolSculpting Toronto treatments that cater to your body goals. CoolSculpting in Toronto is effective, nonsurgical and treats multiple areas of fat. Find out more about this awesome treatment!
We also have a special CoolSculpting® applicator called the CoolMini that is made to target fat in the chin area. Your safety and success in results are Canada MedLaser Clinic's Number 1 Priority
Each CoolSculpting session varies between 1 to 8 hours of treatment, based on the area(s) you are having done. Treatments can be broken up over the course of several days, if desired.
CoolSculpting™ is not a weight loss solution for people who are obese, or a substitute for surgical methods such as liposuction. Good candidates have noticeable bulges in certain areas they'd like to get rid of. The doctor or clinical staff will determine if treatment is right during a one-on-one CoolSculpting Toronto consultation.
It is imperative to note that CoolSculpting is not a treatment for people suffering from cryoglubulinemia, cold agglutinin illness and paroxysmal cold haemoglobinuria. It is not a treatment for any kind of illness or health condition per say such as obesity. What CoolSculpting does, is take care of resistant fat and is thus effective for people who diet and exercise but have been unable to get rid of the resistant fat in their bodies especially in the hip, abdominal, thigh, buttock and chin areas. It is thus well to consult first so that you discuss with an expert whether you want this treatment or if something else would best work for you judging from your situation.
Areas of Fat that CoolSculpting® can Target are
Chin
Neck
Arms
Back
Thighs and Knees
Abdomen
Hips
Buttocks and Banana Roll
CoolSculpting Toronto is FDA-approved, so rest assured that it is safe and effective. There is also no downtime required because the procedure is completely non-invasive. That means patients are free to return to their daily activities right after getting it done! Visit our CoolSculpting Toronto Clinic.
CoolSculpting®SAFE, LONG LASTING AND EFFECTIVE RESULTS
CoolSculpting® results can be noticeable as soon as after the first treatment. Treatment results are long lasting and effective because the targeted fat cells are permanently destroyed with controlled fat freezing. CoolSculpting® is statistically proven to have a 95% satisfaction rate- Book yours today!
The fat cells are permanently erased and removed from your body because the treatment crystallizes, shrinks and kills them. They thus get eliminated from your body like other waste matter.
A session depends on the number of areas that need to be treated. So please feel free to come with a magazine or tablet and just relax. Some clients usually enjoy a nap while at it!
You should expect to have some redness, tingling pain, bruises, slight pain or numbness a few days after the treatment. However, each of these is temporary and will resolve very quickly. Our experts are always available to address any of your concerns in regards to these effects.
Well, fat reduction areas greatly depend on what country you are in. the FDA has approved the treatment for visible bulges of fat in the thigh, abdomen, flank and submental areas as well as the bra fat, under the buttocks and the upper arms in the US. In China, cryolipolysis is only used to reduce layers of fat in the flanks and abdomen alone while CoolSculpting in Taiwan is only limited to breaking down fat in the flank, thigh and abdomen.
No. CoolSculpting is an elective voluntary cosmetic procedure and not an emergency medical process. Insurance providers together with FSA companies usually manage the services they intend to cover but do not cover aesthetic procedures like CoolSculpting. You are encouraged and highly advised to consult with your FSA provider and also check with us to see if there are ny other financial options for you to consider.
Considering that CoolSculpting is non-invasive as a procedure, one has no restrictions in terms of diet, supplements or medication. However, it is advisable that you eat a light snack two hours before you go for the procedure.
Well CoolSculpting works best by reducing temperatures on fat cells to 4 degrees.
Canada Medlaser gives you the best CoolSculpting treatment and experience because of our esteemed and highly qualified professional experts. Visit our locations and speak to our licensed cosmetologists who operate under the strict supervision and guidance of a board certified doctor.
The treatment procedure does not affect your skin in any way because it is a non-invasive procedure.
The amount of fat loss depends on you're the amount of fat you have. However, an average of 7mm is reduced in form of fat thickness after two months of a single treatment.
No, the procedure is very different from taking ice water. Using ice water only triggers the removal of fat instead of changing the entire metabolism.
Combining the treatment with other treatment procedures is subjective to certain situations. It will be beneficial for certain patients to combine the treatment with other procedures such as the Thermage and more so for the patients that loose skin in the treatment areas. Our esteemed experts will be able to take you through options after reviewing your situation and give you accurate counsel on how best to approach combining other cosmetic procedures with CoolSculpting.
CoolSculpting only targets and eliminates the fat cells while other treatments like the lasers, ultrasound and radiofrequency affect the fat cells and sometimes the adjacent tissues in a manner incomparable to the CoolSculpting process of cryolipolysis.
The system entails a non-invasive controlled application of tissue applicators that are accurately engineered and monitored. The physician attaches an applicator to the targeted area extracting energy from it or rather cooling the tissues that underlie the area. The applicator vacuum specially designed for this extraction process draws the tissue into the applicator cup and hold it gently between two cooling chambers and extracts heat from the area of procedure. The sensors are linked to a control console and the continuous monitoring system adjusting cooling across the CoolSculpting procedure and offering continued response to the physician. The physician is automatically alerted by a paging system in case a patient needs attention or whether it is just to notify them that the CoolSculpting procedure is complete.
No it does not. Usually, most people will be reenergized by the treatment and will feel the urgency to live healthier lifestyles. All that a good diet and exercise plan do is assist in facilitating the elimination of the fat cells. However, the two are not a necessity for the treatment to work.
It is best to always schedule a follow-up assessment with your provider just to review the results and discuss the options of additional options. It also helps a lot to maintain a healthy lifestyle because this further facilitates the positive results.
Well, there is no exact quotation for the treatment in terms of costs because all depends on you who wishes to undergo the treatment. Every treatment is customized to meet the needs, budget and targets of the candidate. You may achieve your targets with one session or many and so either pay less or more. You should meet with your providers and discuss your most suitable treatment plan for you to know the costs you will incur.
Yes, CoolSculpting is a safe treatment with proof of the over one million successful treatments that have been performed globally. The FDA approved the treatment for treating bulges of fat in the abdomen, thighs and flanks. CoolSculpting is the leading non-surgical treatment for fat reduction in the world. The treatment is safe because it barely affects other tissues other than the fat cells, which get frozen in the process.
Yes, CoolSculpting can help you resolve these bulges of fat. The treatment treats visible fat bulges formed under the chin (submental) and the jawline (submandibular). It is easy to freeze away the fat from a double chin just as it is easy and tolerable when doing the same to other parts of the body. In fact, so effective is the treatment on the submental area that patients begin seeing results after the first or second visit.
Cryolipolysis was discovered by Dieter Manstein and R. Rox Anderson, both physicians affiliated to Harvard. The two with their team carried out a research that demonstrated that subcutaneous fat cells become naturally vulnerable to effects of cold than the surrounding tissues under controlled conditions. Their first work was published in the Lasers in Surgery and Medicine in November of the year 2008 concluding that prolonged and controlled tissue cooling reduced fat selectively and the subsequent loss of the subcutaneous fat without any harm or damage to the overlying skin.
Just like all other medical procedures, CoolSculpting is not for every person. The treatment does not manage obesity but only takes care of resistant fat in distinct areas.
Yes, CoolSculpting is in Canada. Please visit the locations tab on our site to view where you can get the service or treatment rather.
Massaging assists in the breaking up of crystallized fatty tissues and thus makes the entire procedure easy for your body.
CoolSculpting is a tried and tested method proven to work. Usually, patients who feel weary that they may not be experiencing any results are those who are in a haste for results. It is best to be patient and give the treatment three months to begin seeing remarkable results. Besides, you can always visit our locations if at all you are having doubts with your treatment aftermath.
First and foremost understand that pregnant patients are not candidates for the treatment. However, the procedure remains safe after pregnancy to take care of the baby bump and does not in any way affect future pregnancies. You can visit Canada Medlaser and speak to our doctors three months after your pregnancy.
Well studies have shown little to no significant fat loss that would make any changes in the tension of the skin. The procedure is very unlikely to produce any dramatic loss of fat that would cause skin sagging.
CoolSculpting results are not as rapid and dramatic as the invasive procedures like Liposuction. However, the procedure is less painful, less risky and has immediate recovery time that is unlike for the surgical procedures. Therefore, patients who wish to avoid the high risks, significant amounts of pain and lengthy recovery periods should go for CoolSculpting as it is their best option.
Well, the treatment allows you to schedule treatment sessions a few months apart. Usually, three months is fine but you will always be guided during your consultations.
Usually, clients who have completed the procedure feel compelled to lead healthy lives and remain motivated to maintain their most ideal weights. However, if you do gain weight then you will probably gain it all over your body and not just in those areas that have been treated.
Immediately! The treatment does not have a stay-at-home period to allow for completion. So you can go back to your activities as soon as you are done with treatment.
While a number of patients see results after one treatment, most patients need two CoolSculpting treatments to see the change they hope to achieve in a treated area. In some cases, more than two treatments may be recommended. Keep in mind that CoolSculpting is most effective for patients who are within 20 pounds of their ideal body weight.
Beware of surgical practices or medispas that "guarantee" you results with only one treatment or make any other unrealistic claims. Also, CoolSculpting may seem simple, but getting pleasing results requires aesthetic skills and experience, so be sure to choose a Certified skin specialist with proven CoolSculpting results. When you come to our practice for a consultation, we will provide medically accurate treatment information and prescribe a realistic plan based on your goals.