Bikini Laser Hair Removal
Experience extraordinary laser hair removal results for your Bikini area with Canada MedLaser. Our top priority is not just achieving effective and long-lasting hair removal, but also ensuring a fantastic experience in every appointment through professional, discreet, and comfortable treatments.
Bikini Laser Hair Removal
Experience extraordinary laser hair removal results for your Bikini area with Canada MedLaser. Our top priority is not just achieving effective and long-lasting hair removal, but also ensuring a fantastic experience in every appointment through professional, discreet, and comfortable treatments.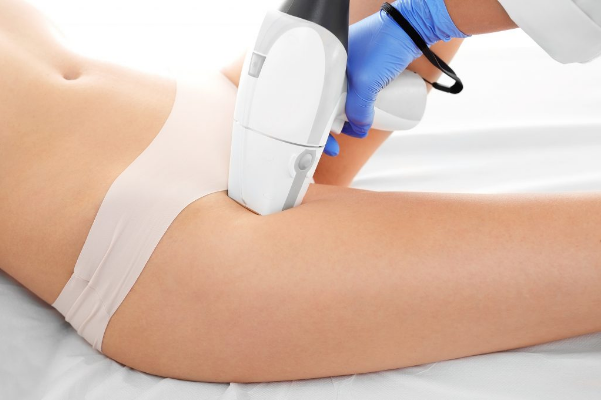 Laser Hair Removal For Your Intimate Areas
Choose laser hair removal for intimate areas for precise and targeted treatment, delivering longer-lasting results with reduced discomfort. Say goodbye to the hassle of frequent shaving or waxing appointments, as laser hair removal eliminates the need for constant maintenance. Experience improved confidence, comfort, and freedom with a hair-free and smooth appearance in your most intimate areas.
Our clients are always thrilled with their laser hair removal results. We ensure they leave our doors with big smiles and smooth, hair-free skin. Join our happy family of clients who have achieved their desired outcomes and can't stop raving about our fantastic laser hair removal services!
Laser hair removal is a procedure that uses concentrated light to remove unwanted hair. It works by targeting the hair follicles with a laser, damaging them to inhibit future hair growth. Multiple sessions are needed for optimal results. Laser hair removal offers longer-lasting effects compared to traditional methods like shaving or waxing, and can be performed on various body areas.
Canada MedLaser provides multiple personalized packages for individuals seeking out intimate laser hair removal. These packages include different coverage areas, such as bikini, extended bikini, French bikini, Brazilian, and more!
Other than the bikini, we also offer laser hair removal in other areas.
What is Bikini Laser Hair Removal Treatment?
Bikini laser hair removal is a popular method for long-lasting hair reduction in the bikini area. Using concentrated light energy, the laser targets and destroys hair follicles to inhibit future growth. This precise treatment provides smooth skin and reduces the risk of ingrown hairs. Multiple sessions are required for optimal results, as hair grows in cycles. After completing the sessions, many individuals experience a significant reduction in hair growth. Bikini laser hair removal offers a convenient and effective solution for achieving a smoother bikini area.
Bikini laser hair removal includes treatment of the area 2 inches outside of a bikini bottom. This treatment does not include the anal area or the buttocks (cheeks).
LASER VS OTHER TREATMENTS
Significantly reduces hair growth over time, while waxing and shaving provide temporary solutions.
Offers longer-lasting results compared to waxing and shaving, which require frequent maintenance.
Precision and Convenience
Targets specific areas with precision, while waxing can be messy, and shaving requires constant upkeep.
Reduction of Ingrown Hairs
Minimizes the occurrence of ingrown hairs, a common issue with waxing and shaving.
Cost-effective in the long run compared to continuous waxing or purchasing shaving supplies.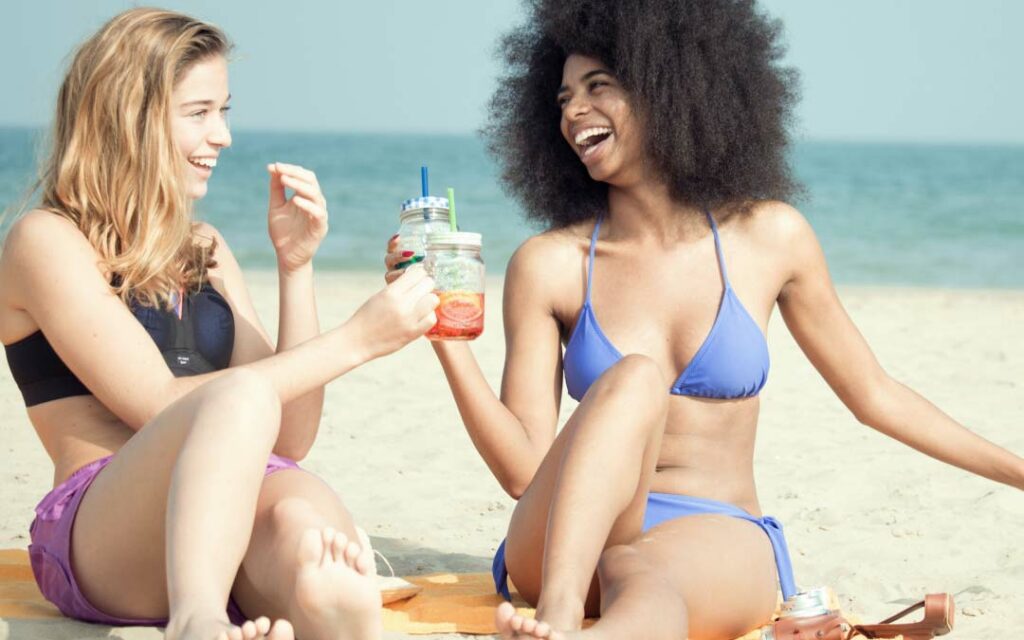 Preparation and Aftercare
Preparation
To prepare for laser hair removal, there are a few steps you can follow:
Shave the treatment area: It's important to shave the area you plan to have treated within 24 hours of your appointment. This helps the laser target the hair follicles more effectively.

Clean the area: Keep the treated area clean and void of any cosmetic products. This allows your treatment time to be dedicated to the treatment, not to removing cosmetics, perfumes, and skincare. 

Avoid sun exposure: Prevent sun exposure to the treatment area for at least two weeks before and after your appointment. Tanned skin can be more susceptible to unwanted side effects.

Avoid using self-tanning products: Steer clear of self-tanning lotions, sprays, or tanning beds before your treatment. The laser works best on natural skin tones without any artificial pigmentation.

Avoid waxing or plucking: Refrain from waxing, plucking, or using hair removal creams in the treatment area for at least four weeks prior to your laser session. These methods remove the hair follicle, which is the target for laser hair removal.

Consult with your healthcare provider: If you have any medical conditions, take medications, or have a history of skin issues, it's essential to discuss these with your healthcare provider or a Canada MedLaser aesthetician. They can provide guidance based on your specific situation.
By following these preparation steps, you can ensure the best possible results and minimize the risk of complications during your laser hair removal treatment.
Aftercare
What Our Clients Say About Us
Excellent experience in Canada medlaser Toronto (downtown) , I got a laser hair removal package (YUI is THE STAR Of laser) , the results are amazing, Botox /filler injection the nurse (lily) is gentle and very professional, the clinic is clean, and the have a lot of deals, I just love them ♥️
I tried laser removal at other clinics before that were unsuccessful but I am thrilled at the results at Canada Medlaser. Mabel was very helpful and ensured I left satisfied after each session. I would strongly recommend asking for Mabel, she made the experience easy.
Great experience overall, Kayla makes you feel so comfortable and painless as possible. Very clean and professional, have already recommended to friends.
Came in to complete my laser (face and armpits) after I moved cities. My experience was great, they took the time to understand my needs and which package would suit me better. The place is clean and hygienic which is very important for these kind of treatments. I will be coming back for any retouches and other treatments!
Amazing staff and service! So friendly and so pleased with the results!
I have been coming for laser hair removal for a while now and it's been a great experience! The staff is always very friendly and respectful and the place is extremely well kept. They are attentive during each session and always go above and beyond to ensure you're comfortable. I highly recommend if you're looking for great service at an affordable price!
Mabel is amazing for laser hair removal! She tracked my progress and also provided a few extra sessions to ensure I was happy with the results.
Find my preferred location
Canada MedLaser is more than just Laser Hair Removal and CoolSculping. We offer treatments that suit both men and women in any skin type. See offers and the latest treatment packages.
Frequently Asked Questions
The sensation experienced during laser hair removal can vary from person to person. Some individuals report feeling slight discomfort. However, many find the procedure tolerable, and Canada MedLaser's Candela Gentle MaxPro device enhances comfort during the treatment by using cooling technology to offset any discomfort or warmth.
The number of sessions required for effective intimate laser hair removal varies depending on individual factors such as hair thickness, hair color, and skin type. On average, most individuals require 5 to 10 sessions, scheduled 4 to 6 weeks apart, to achieve optimal and long-lasting results. However, it's important to note that individual response to treatment may vary.