CoolSculpting has grown significantly over the past several years. As it addresses stubborn pockets of fat that don't seem to get away, now comes a challenge for you to choose a CoolSculpting clinic that best suits your needs.
If by any chance, that stubborn fat won't go away, considering all that exercise and diet you are doing, then CoolSculpting might be the answer! Today many personalities, both men and women, that are in the spotlight, who seem to have hit that body goal, could most certainly have undergone a CoolSculpting treatment.
Now, if you want to look the best you can, there are a multitude of clinics throughout Canada that can help you. But finding one that is a one-stop-shop for everything you want, from a facial to non-surgical body treatments could be a real challenge, especially when you don't know what to look for.
As CoolSculpting grows in popularity in Toronto and in the rest of Canada and Northern America, the demand for it blooms as well. Experts have chosen it as a safe alternative in losing that fat, and its application works for people of all ages. However, it can be hard to choose a CoolSculpting Clinic that is just right for you. In this article, we will show you some things to keep in mind when you need to choose a CoolSculpting Clinic in Toronto.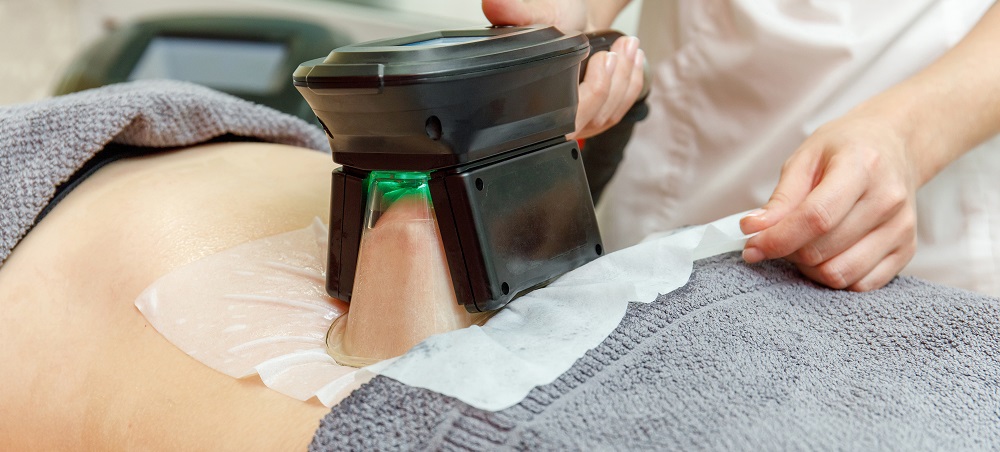 What Is CoolSculpting
Before we go any further, it is a must to know more about what you want to do with your body with CoolSculpting. CoolSculpting is a treatment where professionals freeze unwanted fat from the body, based on the treatment area you wish to slim down. By freezing the fat cells under the skin that you'd like to get rid of, CoolSculpting reduces fat deposits without damaging the surrounding tissue.
Thanks to this treatment, fat is naturally broken down and eliminated from your body as the treatment progresses. For this reason, CoolSculpting has a great edge over diet and exercise, which may seem to have no effect at all. The latter only reduces the size of fat cells all over your body. But when it comes to CoolSculpting, it eliminates all fat in the specific targeted area altogether.
How To Choose A CoolSculpting Clinic in Toronto
Now that you have an idea what CoolSculpting is, here comes the hard part of getting to choose a CoolSculpting clinic that is right for you. We have prepared a list of must-dos before heading out and getting rid of that stubborn fat.
Do a Research on CoolSculpting First
Before blocking your schedule for a CoolSculpting consultation, it is best first to understand what kind of treatment CoolSculpting is. There are a lot of materials you can read about the treatment online. By doing this, you can have updated knowledge of the procedure. The more you know, the better understanding you will have of the treatment. 
Here's are some things to do first before you choose a CoolSculpting clinic:
Watch videos and documentaries about CoolSculpting Online

Read about the basics of how it works

Delve into researching the pros and cons of CoolSculpting

Find how its applications can work for you
Don't Hesitate to Ask Questions
A lot of CoolSculpting clinics will accept potential patients walking in or calling for a free consultation. That is what you want to work with. Choose a CoolSculpting clinic that is open for inquiries and does not rush you into having the CoolSculpting treatment done.
Considering this, it really pays to ask questions about everything from the procedure itself, payment terms, possible side effects, and more. If you could, prepare a list of questions and to be very clear about how results will be after the treatment.
Consider using this list  for asking questions:
What is the recovery time like?

What are the possible risks or side effects?

How much experience does the clinic have in body contouring?

What happens during treatment?

How long is the treatment?

How much will it cost me
Take Note of First Impressions
Part of deciding as you choose a CoolSculpting clinic in Toronto is indeed your first impression. As you walk into a clinic, take some time to gauge how the clinic and its staff treats you. Do they greet you right away? How long does it take before you are helped? Are the staff engaging properly with one another? Take note, the best beauty clinics in Canada are those who value patients and create a good lasting impression. So choose a CoolSculpting clinic wisely.
Ask for an Opportunity to Check the Facility
Get permission to take a quick stroll around the facility. By doing this, you can get insight and learn a lot about a beauty clinic. For example, does the CoolSculpting Clinic look clean? Are the staff friendly and talking with their clients? Does the equipment in the clinic new and well taken care of? 
It is also noteworthy to look at how they are dealing with the current pandemic season. Are they well equipped and applying all COVID-19 precautions? As you walk through the clinic, get a proper feel and ask questions. As you choose a CoolSculpting clinic, consider choosing one that is open and clear about their facility.
Pay Close Attention to the Treatment Room
Consider how the treatment room makes you feel. Top-grade clinics keep their facilities welcoming in terms of the decor, addition of a television, and even accessories like headphones. The room should be private and welcoming.
Inquire about Reading Materials on CoolSculpting
You are the client here, so feel like you can ask to read some literature about the procedure. Many clinics will have brochures and even before and after photos for you to look at. It pays to take some literature home, so you can think about the procedure and even share it with others. It is wise to ask about results: what you can and cannot expect.
The best clinics are honest and clear. It normally takes about four weeks to heal and see the results. Take pause if a clinic says things that are too good to be true without the literature to back it up.
Related article: CoolSculpting Results: Is It Worth It?
Know Who Is Performing the Procedure
If you are leaning towards committing to the procedure, ask who you will be working with. You want to make sure you feel comfortable with them. This means that their demeanour is welcoming, and you also know their certifications, training and experience. After all, they will be working on your body. Most clinics will have their staff certifications up on the wall and on the website. Still, make sure you ask about:
Where they were trained

Who they trained with

The number of procedures they have completed

Any other additional qualifications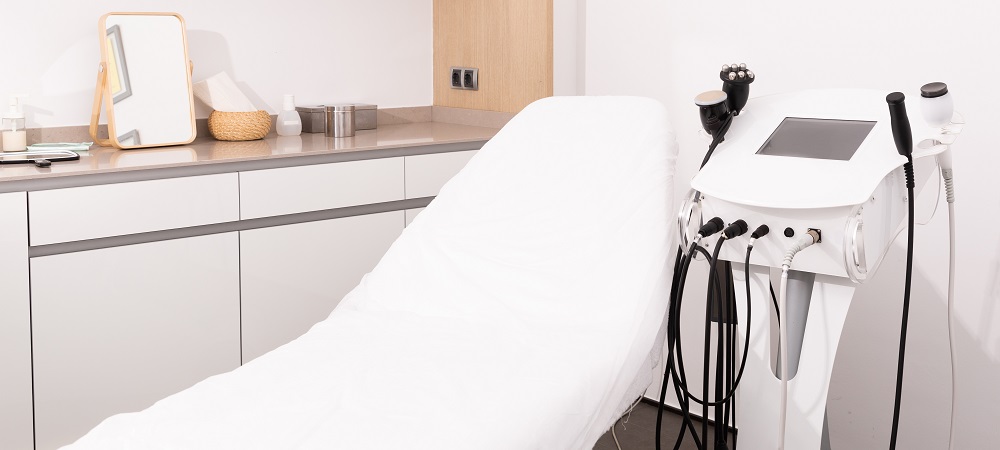 Ask About Certifications and Qualifications
Experts in cool-sculpting should have experience with the treatment. If a clinic lists itself as a preferred and certified practice, this means that it has been trained by experts in the field and has experience treating many patients themselves. Having qualified experts on staff shows that the clinic is committed to their patients' safety and happiness.
Here's what's SUPER important to keep in mind: it's extremely important not to get your CoolSculpting procedure done just anywhere. You want to choose your treatment clinic very carefully. Even if you consider CoolSculpting as a cosmetic treatment, it's still a medical procedure that affects your body and your health, so you want to be sure that whoever is performing your treatment is either a trained registered nurse or a medical aesthetician, and that your treatment is performed under the supervision of an expert.
CoolSculpting Applicators and Procedures
CoolSculpting focuses on different parts of the body. Depending on your preferred treatment area, there are different approved applicators. For example, if you are having your chin done, this is different from the thighs. Ask about their variety of applicators and handpieces.
Read Reviews About the Clinic
It is not enough to ask for literature or to talk to the clinic representatives. Instead, take some time to read reviews about CoolSculpting professionals. For example, you can often find testimonials on their website and you can also read reviews on Facebook and Google. Ask friends and family members too if they or someone they know has worked with the clinic.
What Other Services Do They Have?
It is wise to inquire about the clinic's other services. For example, most groups offer facials, hair removal, anti-ageing, and other services. You want to work with a group that is a leading expert in the beauty world. After all, you may want to return for other services in the future. This is a chance to build a relationship with the staff. Additionally, you may even get a discount if you invest in a number of their services.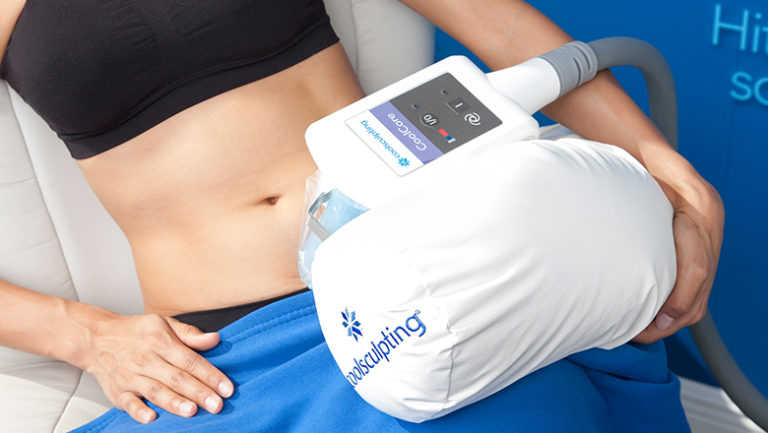 The Location is Important
The best beauty clinics are those that make it easy to get there. Think about whether the clinic has parking, is ideally located, and is in a pleasant area. Beauty clinics in Canada should be professional: easy to find with clear signage and an inviting atmosphere. Remember: it should not be difficult for you to get the CoolSculpting services you want!
Cost of the Procedure
Cool-sculpting is an investment for people who want to look and feel their best. Make sure you know the entire cost of the procedure including all associated fees. It is wise to inquire if you will need to come in for a follow-up appointment after the treatment and if this is included in the cost. Ask for the quote upfront so you can plan ahead and not be surprised by the bill.
Discounts Are Possible
Consider if there are any discounts available to you. For example, if you invest in a couple of services, will you receive a loyalty card or points you can use? Is there a way to break the payment up into smaller ones? Ask about referral bonuses too and make sure to sign up for email lists. A little research can give you the best value on your treatments.
In Conclusion
There are many CoolSculpting professionals in Toronto. Doing your research and asking specific questions means that you can find the most qualified clinics for your treatment. Remember that you deserve the best and that the facility, atmosphere, and staff are all equally important. Knowing what to expect about the procedure, recovery and cost mean that there are never any unwelcome surprises.
If you want to choose a CoolSculpting clinic in Toronto, going with Canada MedLaser is the best choice you could make. Here at Canada MedLaser, you get what you paid for, a guaranteed high-quality CoolSculpting treatment.
Make the right decision today by calling our top-notch clinic in Toronto. Book a free consultation now.