In today's world, one of the ways to help your skin look healthier and youthful is by doing laser skin resurfacing treatments. As we grow old and get exposed to the elements, your skin, face or body may be left with a lot of blotches, wrinkles, scars, fine lines and more! That is why, here at Canada Med Laser Clinics in Vaughan, we aim to give you a lasting solution, so that you could enjoy the best version of you.
With laser skin resurfacing, layers of your skin that are no longer healthy are removed giving way to younger skin. By using guided lasers, it will target the skin layer by layer with maximum precision. As the old skin cells get removed, the new skin cells that will appear in the healing process will result in a tighter, younger-looking and beautiful skin.
Laser skin resurfacing can also be done together with other cosmetic treatments and surgeries to give you the best results. Read on to learn more about what you need to know about laser skin resurfacing.
What is Laser Skin Resurfacing?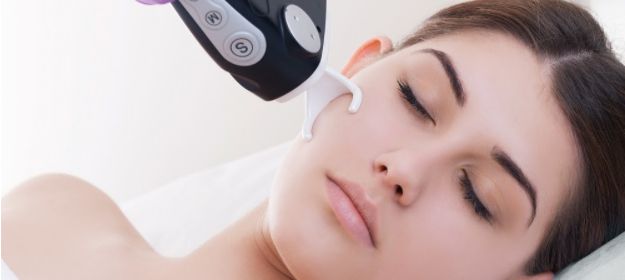 Laser skin resurfacing is a type of skincare beauty treatment procedure that is usually performed by a dermatologist or physician. With the use of lasers, it helps to improve skin texture and appearance.
A medical aesthetician or dermatologist may recommend the use of either ablative or non-ablative lasers. This would then depend on the individual needs of patients. Laser skin resurfacing in Vaughan is also called a laser peel. Just some of its benefits are facial wrinkle  reduction, scar removal and erasing blemishes.
Thanks to these newer and ground-breaking laser technologies, dermatologists and expert beauty technicians can give a new level of control in laser surfacing. With the growing quality of laser skin resurfacing treatment options, you can target parts of the body to be treated with extreme precision, especially in delicate areas.
What Laser Skin Resurfacing Can Improve
Aged or sun-damaged skin

Liver spots

Improve your complexion if you have yellowish or grayish skin tones

Warts

Fine lines or wrinkles around or under your eyes, forehead or mouth

Scars from acne or chickenpox

Non-responsive skin after a facelift

Birthmarks such as linear epidermal nevi

Enlarged oil glands on the nose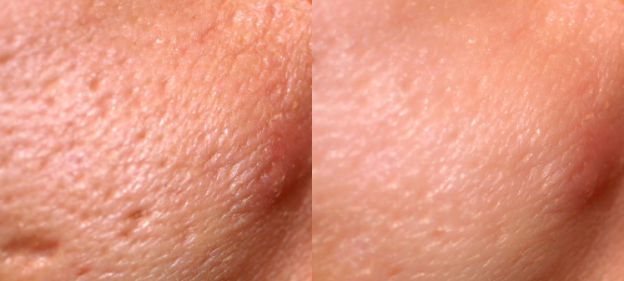 How Laser Skin Resurfacing Works
Laser skin resurfacing only works with the use of beams of light. With the use of lasers, your medical aesthetician will send short, concentrated pulsating beams of light at irregular skin. With this process, unwanted and damaged skin is removed in a very precise manner, layer by layer.
Thanks to the laser skin resurfacing's targeted approach, you can avoid any concerns and problems with hypopigmentation. Also, the lightening of the skin, for procedures such as laser acne scar removal, can be avoided.
By using a laser for this skin resurfacing treatment, the outer layer of your skin is removed. As your epidermis is removed, then comes younger and new skin. While the laser skin resurfacing is done, the dermis, or underlying skin, is also heated. Because of this action, your skin's collagen fibre production is stimulated. When the treated area heals fully, the new skin that forms is smoother and firmer.
Introducing Venus Viva for Laser Skin Resurfacing in Vaughan
Are you targeting to achieve tighter skin? Do you want to have skin with reduced visibility of textural and hyperpigmentation issues? If your answer to these questions is yes, then the Venus Viva treatments will be your favourite! With minimal downtime, it's the ideal quick treatment for laser skin resurfacing in Vaughan.
What Does Venus Viva Treat?
Rough skin texture

Enlarged pores

Wrinkles

Melasma

Red or brown spots on the skin

Acne scars

The redness associated with Rosacea
Venus Viva Resurfacing
Venus Viva Resurfacing Treatments is a type of laser skin resurfacing treatment in Vaughan. It can be used for a whole host of skin conditions. This includes the most common physical signs of ageing skin. One of the upsides of this particular treatment is that it is applicable to all types of skin tones.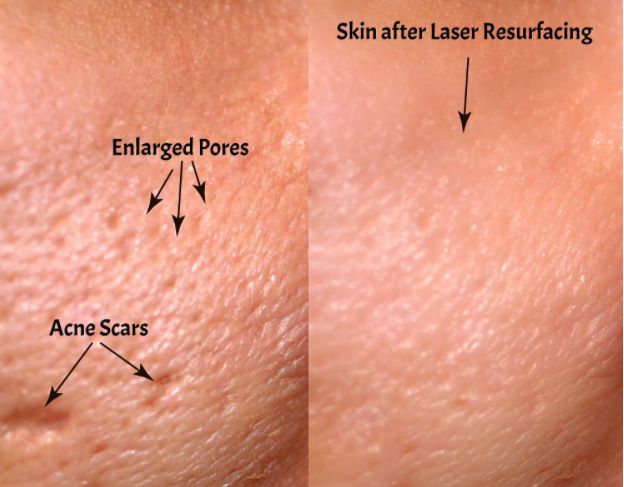 How Venus Viva Works
With the use of Nano Fractional Radio Frequency, Venus Viva works by allowing tiny pins to deliver heat to areas to be treated. Tiny wounds are created through the treatment application but they are so small that minimal discomfort is experienced. The body heals these tiny wounds and while doing this it heals the damage created by the ageing process of the skin. For better results, other additional treatments can be paired with Venus Viva, especially for the treatment of deep wrinkles.
The Advantages of Choosing Venus Viva for Laser Skin Resurfacing in Vaughan
It can be used on all skin tones

Venus Viva is a safe and effective treatment for a variety of skin conditions including anti-ageing

The treatments are only minimally uncomfortable and they are fast.

The downtime is zero to minimal
What to Expect During and After the Procedure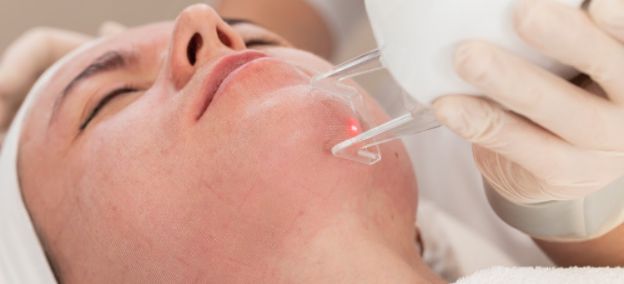 Laser resurfacing is done by a plastic surgeon, a dermatologist or a trained medical aesthetician. Since it's an outpatient procedure, there is no staying overnight in the clinic.
The wrinkles around your eyes, mouth, or forehead individually can be targeted in this laser skin resurfacing treatment. On the other hand, some people opt to get their entire face treated. In some cases, a numbing agent or local anesthetic can be applied for small areas to be treated. Also, your beauty technician may require general anesthesia if your whole face is being treated.
Treating just parts of the face takes about 30 to 45 minutes. While a full-face treatment can take up to two hours.
Post-treatment, after 24 hours, the treated areas will need to be cleaned for about 4 to 5 times a day. You can apply ointments like petroleum jelly to avoid the forming of scabs.
Swelling is but normal after laser skin resurfacing treatment. You may receive steroid prescriptions to manage the swelling, especially around the eyes. Use an extra pillow at night when sleeping to help ease the swelling.
Related article: Why Choose Laser Skin Resurfacing for Skin Rejuvenation
Who Is a Good Candidate For Laser Resurfacing?
Do you have fine lines or wrinkles around your eyes or mouth? Is your forehead or face showing shallow scars from acne? Have your skin become non-responsive after a facelift or other dermal procedures? If yes, then you may be a good candidate for laser skin resurfacing in Vaughan.
But if at the moment, you have acne or your skin is on the darker complexion, you may not be a candidate. Laser skin resurfacing is also not recommended to treat stretch marks. When deciding to get laser skin resurfacing treatment, it is best to consult your local dermatologist or skin care expert before taking the next step.
How to Select Your Laser Skin Resurfacing Provider
As laser skin resurfacing is a delicate procedure, it's important to work with an experienced dermatologist or skin expert. Don't settle for the first spa or clinic on your list, head on out and do your research to know who can best help you with your laser skin resurfacing treatment in Vaughan.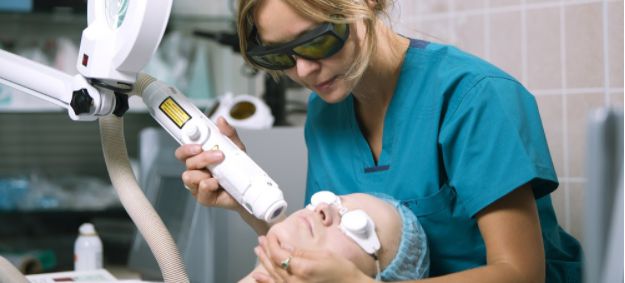 Before booking a laser skin treatment, ask your dermatologist the following questions:
What experience do you have with laser skin resurfacing?

What is your experience with my skin tone and specific skin concerns?

Do you have a portfolio with before-and-after pictures from your clients?

How might my health affect the results? Is there anything I need to do ahead of time?

What can I expect during recovery?

How many sessions do you think I will need?
Here at Canada Med Laser Clinics in Vaughan, we are ready to give you the best laser skin resurfacing treatment. With our Gold Standard technology and expertly trained professional medical aestheticians, your beauty treatment will surely be the best.
Contact us today to learn more about laser skin resurfacing in Vaughan. Book a FREE consultation now.