Dry skin is a common problem caused by different natural and human-made factors. With no pun intended, the cost of dry skin treatment varies, based on a few factors, which we will explore in this blog. 
Environmental degradation is mostly the cause of dry skin, as it takes away the moisture of the skin. You may not know it, but hot showers can cause dry skin. Some other factors include heat, harsh soaps, and arid climates. All of these can influence the depletion of your skin's moisture and cause dry skin.
In this article, we will discuss the cost of dry skin treatments and the different options available. We will also consider whether there are easily accessible individual treatments. But first, let's take a look at the dry skin condition itself.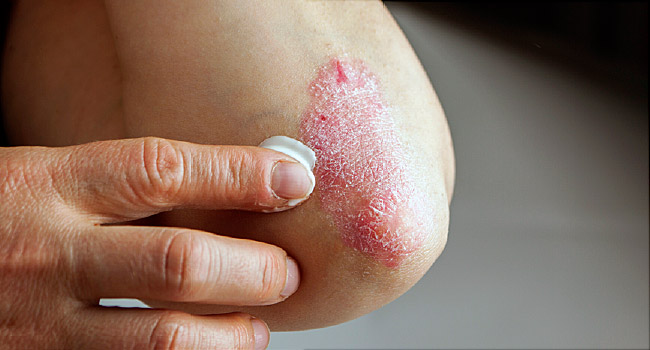 What Is Dry Skin? 
Dry skin is a condition that causes discomfort characterized by dryness, itching, cracking, and scaling. Various reasons can cause this condition, irrespective of whether or not you have well-moisturized skin. Once your skin starts to see regular exposure to certain elements like heat, skin dryness begins to set in.
According to HealthLine, dry skin can affect any part of your body. There have been different treatments developed to solve dry skin issues. While some have to do with lifestyle changes, others have to do with topical creams and medical solutions. As you may have already guessed, the type of treatment you choose will determine how much you end up paying to treat dry skin.
Types of dry skin
Extreme cases of dry skin are referred to as Dermatitis. It is the appropriate medical term for indicating skin dryness, and there are various types of it, as follows:
Contact dermatitis
This is a form of dermatitis resulting when your skin reacts adversely to a substance. Usually, this form of dry skin comes with localized inflammation. Contact dermatitis usually happens when your skin comes in contact with reactive agents like bleach.
Contact dermatitis arises when your skin comes in contact with an allergen. In cases like this, your dry skin treatment starts by identifying and avoiding the allergen. 
Atopic dermatitis
If you have heard of eczema, this is the condition medically referred to as atopic dermatitis. It is a chronic dry skin condition that leads to scaly patches on the skin. It not only causes dry skin but may be itchy, depending on how chronic it is. Children tend to have this condition more.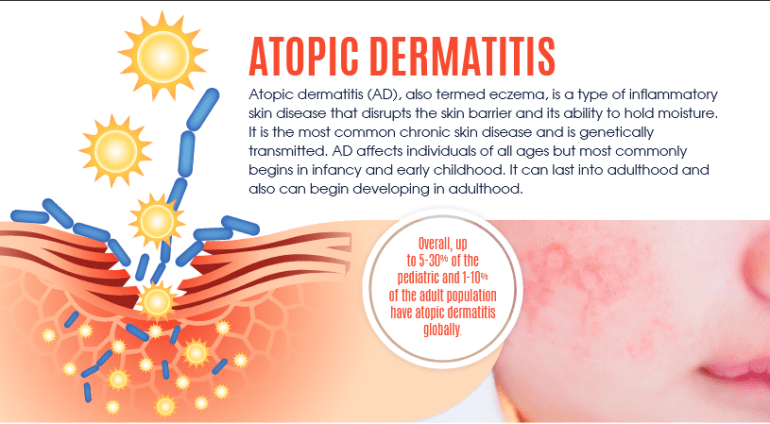 Seborrheic dermatitis
This condition arises when too much oil evolves from your skin. In this case, the oil causes a red scaly rash on the skin. This usually forms on the scalp, and it is mostly common among infants.
Factors increasing dry skin occurrences
Dry skin is a condition that can occur with anyone. However, some people stand a higher risk of getting dry skin than others.
Age: Older people tend to stand a higher chance of experiencing dry skin. This is because your pores gradually produce little oil as you grow older. As such, there isn't enough to go around for the proper moisturization of the skin.

Season: Dry skin occurrences are higher during winter and fall, which are the months when humidity is low. This improves the chances of getting dry skin. On the other hand, during summer, there are lower levels of moisture, and this keeps your skin moisturized.

Medical History: Your medical history is an important part to consider. You stand a high risk of getting dry skin conditions such as eczema if you have had the condition in the past. If you have had other allergic conditions that can cause dry skin, you stand a relatively high chance of getting it again.

Hot Water: If you regularly bathe with hot water, you run the risk of dry skin. This is because constant hot water reduces your skin's moisturizing ability.
What Is The Cost Of Dry Skin Treatment In Toronto?
The cost of dry skin treatment is a function of the treatment method you decide to go with. If you need the average pricing for dry skin treatment, that number sits around $600 – $1000. However, depending on the severity of the dry skin condition, you may end up spending more to treat the condition. 
Below are some of the most effective treatment options for dry skin and how much they cost: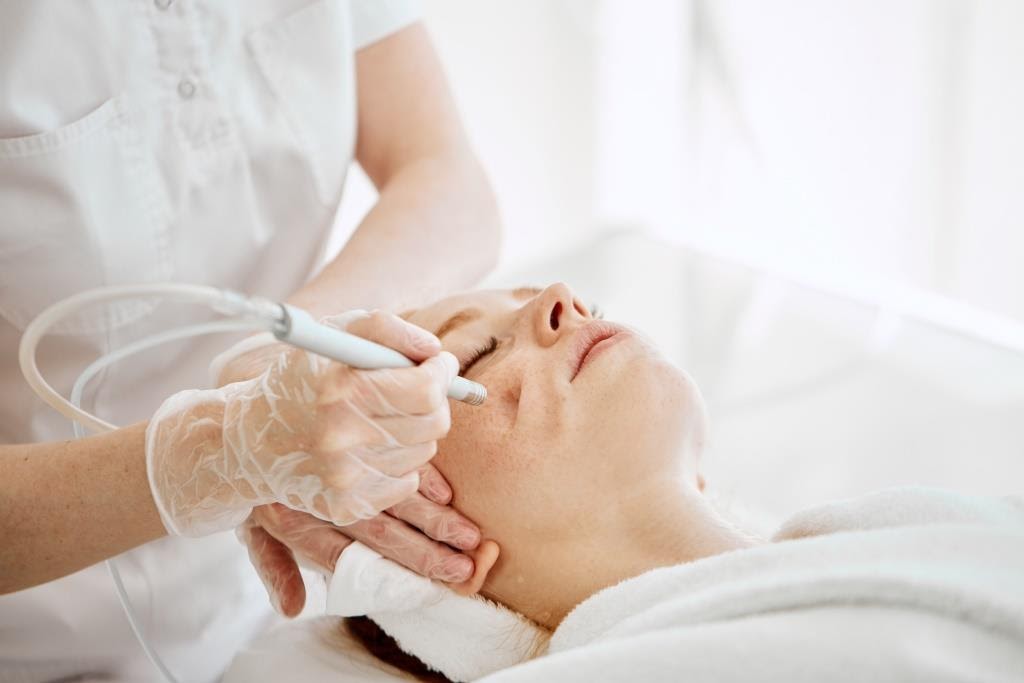 Aquapure facial: cost and deciding factors
Although there are home remedies for dry skin, they do not offer a comprehensive approach to the issue. This makes other treatment options essential if you must achieve smooth and popping skin. Aquapure facial is a relatively new treatment for dry skin that keeps the skin revitalized and nourished.
Aquapure is a comprehensive facial treatment designed to address various skincare issues. It addresses dry skin and deals with the irritation on the skin. The treatment works effectively with all skin tones without compromising the outer surface of the skin.
An impressive thing about this treatment option is the possibility of customizing it to suit each person's needs. With this particular feature, the cost incurred for treating dry skin is suddenly worth it. It means you don't have to worry about reactions and side effects following an Aquapure facial for dry skin. 
There are a few stages involved in the operation of the Aquapure facial. At the first stage, there is a deep cleansing to hydrate and rejuvenate that skin area. At the second stage, Aquapure facial strengthens your skin's brightness while also offering a boost in essential nutrients' circulation. 
The third stage involves filling the skin pores and tightening the skin. With this step, Aquapure Facial encourages the regeneration of collagen and elastin. These are essential proteins responsible for skin revitalization, firmness and elasticity.
Aquapeel
This is one of the significant features of the Aquapure facial. It deals with skin dryness by removing dead cells, as well as skin impurities. The presence of contaminants such as dead skin cells can contribute to skin dryness. 
Impressive Spray Technology
Aquapure facial is administered using a spray technology, which offers uniform results across the skin area. The technology is intensive, allowing it to deliver efficient spray solutions that serve the purpose of skin smoothening.
Related Article: Venus Freeze Anti-aging Facelift Benefits and Cost in Toronto
Cost of Aquapure facial
The cost of dry skin treatment with Aquapure Facial is about $120 per session. Of course, this price can go up depending on the size of the treatment area. Other influencing factors for the pricing of this dry skin treatment include:
The number of sessions: Aquapure Facial treatment is delivered in sessions that span about an hour. The session covers the cleansing, brightening, and heating of dry skin. However, you may need to have more than one session to attain the well-nourished and moisturized skin you desire eventually.
While some people may only need one session, some others need more. As such, the cost of this dry skin treatment will be based on each session. Therefore, if you need more than one, the overall cost estimate will be calculated based on the price per session. 
Treatment location: The place you're getting your Aquapure facial is a factor to be considered. Here, the cost of Aquapure Facial dry skin treatment is determined by the price range within that location. In essence, separate pricing models may be obtainable across different places. 
Location is relevant because the economic realities of two places may be different. Another reason why location is a cost determinant is that the location determines the obtainable practices. This means the standards can differ based on individual locations.
As such, if you are looking to get an Aquapure facial for dry skin, you'll need to consider a medical spa that can serve your needs while also offering affordable pricing.
Advertisement and packaging: One of the elements influencing the cost of dry skin treatments is an advertisement. In today's digital age, medical spas spend a lot on ads to ensure that products are introduced to the target market, increasing their chances of being sold. 
The amount invested in advertisements also affects the cost of the dry skin treatment. Typically, the medical spa offering the service will gain back the money invested through the treatment price. 
The medical spa expertise: One essential element that factors into the pricing to treat dry skin is the expertise and experience of the medical aesthetician. If you are looking to get your Aquapure facial from a medical spa that has been in practice for a long, the rates here will be higher. 
For a medical spa with experts and professionals, you have to be ready to pay for their expertise. Also, many of these companies use the latest technologies for their Aquapure facial procedures, which accounts for the excellence in the dry skin solutions they offer. As such, for all these investments the companies have made to get the right equipment, there's a reflection on the cost of this dry skin treatment. 
Essentially, the cost of an Aquapure facial for dry skin is determined by the factors discussed above. While there are average ranges for pricing, the sessions' eventual price will always be determined by these peculiar factors.
It is also advisable that you check out the medical spa you intend to get an Aquapure facial before you get started. Consider the reviews and the expertise of the clinic. In doing so, you can ensure maximum value for your money.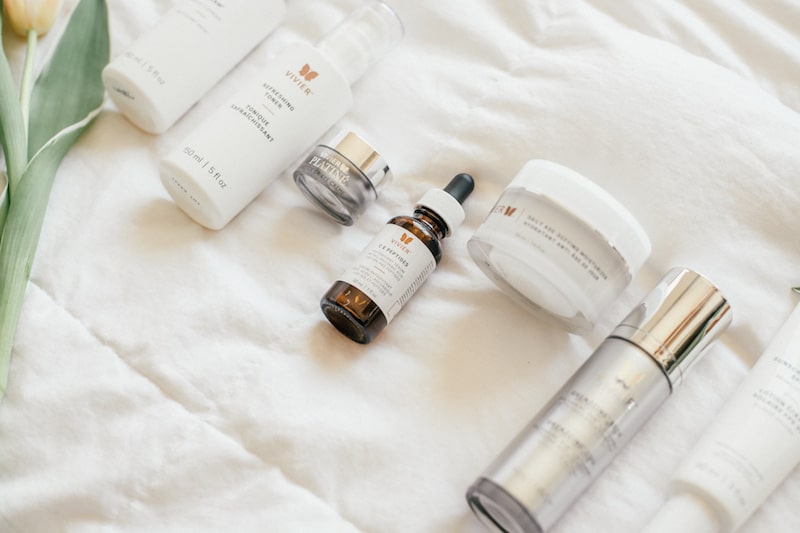 Cost of Vivier skincare for Dry Skin
The Vivier skin care line also offers skin care products to address dry skin issues. The products are highly rated by many skincare enthusiasts because of their effectiveness. The relevant Vivier skin care product that addresses dry skin is the AHA/BHA Exfoliating Cream. 
The topical cream offers excellent exfoliation properties to cleanse the skin and keep the skin in good condition. It contains salicylic acid, which helps to break down barriers holding dead cells. By removing dead cells in the skin layer, the topical cream supports the regrowth of new cells. In doing so, it allows your skin to regain its smoothness and shining abilities. 
Some other ingredients in the cream are vitamin E, which is an antioxidant and other peptides. The cost of the product is an average of $72.
Microdermabrasion for Dry Skin: What is the Cost?
Microdermabrasion is an effective treatment for dry skin. It is a standard procedure for regaining skin brightness and getting your skin back to good condition. You can choose to have this treatment every two weeks or every two months. The primary factor that will determine the frequency of this treatment is your skin's tolerance.
Interestingly, there has been a considerable decrease in the price of this dry skin treatment over the years.  Today, the cost of microdermabrasion ranges from $100 to $250 per session. Indeed, the downward cost trend is arguably due to the upsurge in the number of professionals offering microdermabrasion treatments. 
Professional microdermabrasion often comes at affordable rates across different locations. It is relatively cheap, as against its counterparts, such as laser peels, which averages about $2,500. 
Home Remedies For Dry Skin
Here are some home remedies you can use to address your dry skin issues. The cost of these forms of dry skin treatment is more affordable than the treatments we describe above. In fact, you can typically find most of the critical ingredients for this treatment within the average homes.
Coconut oil
Coconut oil is one of the materials you can use to address dry skin issues. It helps to keep the smooth skin through its emollients, which fill the pores on your skin. Coconut oil produces fatty acids, which not only make the skin smooth but also keeps it nourished.
You can apply coconut oil to different parts of your body, including the supposedly sensitive parts. This includes your eye area and your mouth region. One more thing about coconut oil is you can apply it alone without mixing it with any other elements.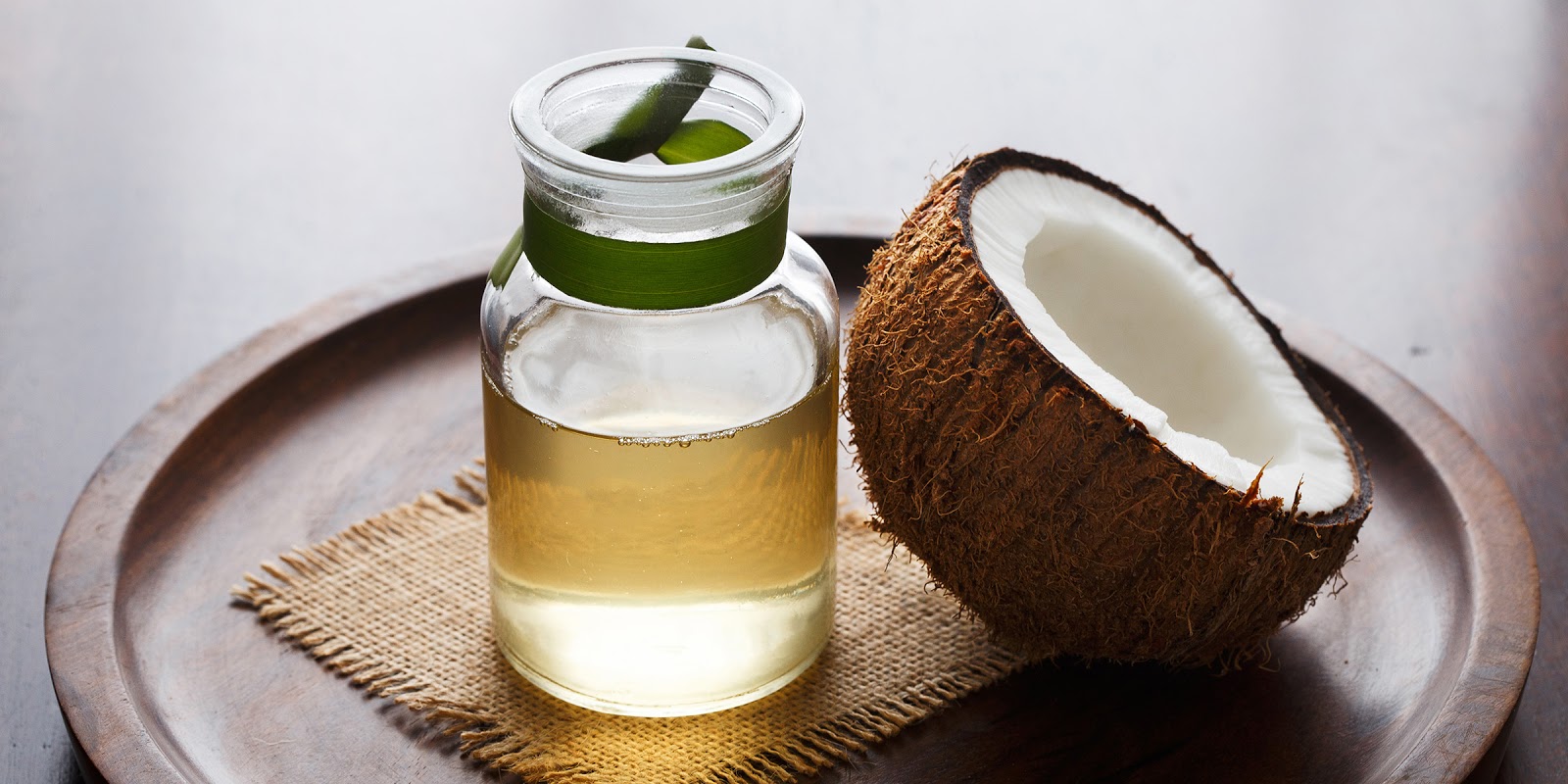 Oatmeal baths
According to the NCBI, oatmeal has anti-inflammatory properties and antioxidants. These elements make it soothing to the skin, thereby preventing irritation. You can make this treatment by yourself. All you need to do is grind oatmeal into powder form and mix it with warm water. 
Top Tips To Keep Your Skin In Good Condition and Prevent Skin Dryness
If you want to have smooth skin without running risks of skin dryness, you'll need to focus on your skincare routine. 
Use sunscreen daily
Sunscreen is a product that helps your skin stay moisturized. Skincare experts advise using sunscreen daily to keep your skin in good condition. It is best to use mineral-based sunscreen with an SPF rating of 30 or even higher. Sunscreen application should come at the final stage of your skincare routine every morning.
This is a personal routine you can develop, which doesn't have side-effects. Once you're intentional about your skin, you'll soon realize that this part of your skincare routine will become a habit.
Supplement collagen
Collagen is one of the most essential elements in the body system. It is a protein, which is relevant to your skin's look and feel. However, the protein depletes as you age. This is why older people run a higher risk of dry skin issues. 
As such, you must supplement your collagen levels. You can get collagen supplements to boost your protein level. Your body will naturally absorb the supplement to support the renewal process of the cells.
Exfoliation
Exfoliation is a useful skin care habit to sustain your skin. It keeps the skin smooth and continuously brightens it. You do not have to exfoliate harshly, as this may affect your skin adversely. All you need is regular light exfoliation to bring out your skin's beauty and keep it moisturized.
Use a non-irritating exfoliator that will deal with the dead cells on your skin. The removal of the dead cells means that new cells can regrow and support your skin's brightness and moisturization. Exfoliation also lays the foundation for the effectiveness of other skincare products and treatments. With regular exfoliation, your skincare products get absorbed relatively quickly.
Related Article: Venus Viva Skin Resurfacing Benefits and Cost in Ontario
Final Thoughts
The cost of dry skin treatment in Toronto varies based on location, expertise, and the number of sessions. For Aquapure Facial, the average price is around $120 per session. The treatment offers excellent results for dry skin.
However, you can also consider microdermabrasion and the Vivier skin care line for your treatment. Here at Canada MedLaser, we offer affordable dry skin treatments that will completely revitalize your skin. Contact us today to learn more!