Have you been considering laser hair removal as a way to achieve smooth, hair-free skin? Unwanted hair can be a nuisance, so skin care clinics like Canada MedLaser offer the best laser hair removal services that permanently solve your long-term issue. Canada MedLaser offers full-body, bikini, Brazilian, face, and underarm laser hair removal services at the best prices.
Achieving the best outcome on your laser hair removal appointment will require thorough prepping and post-treatment care. So, knowing the top tips before and after any laser treatment can guarantee the best and most long-lasting results.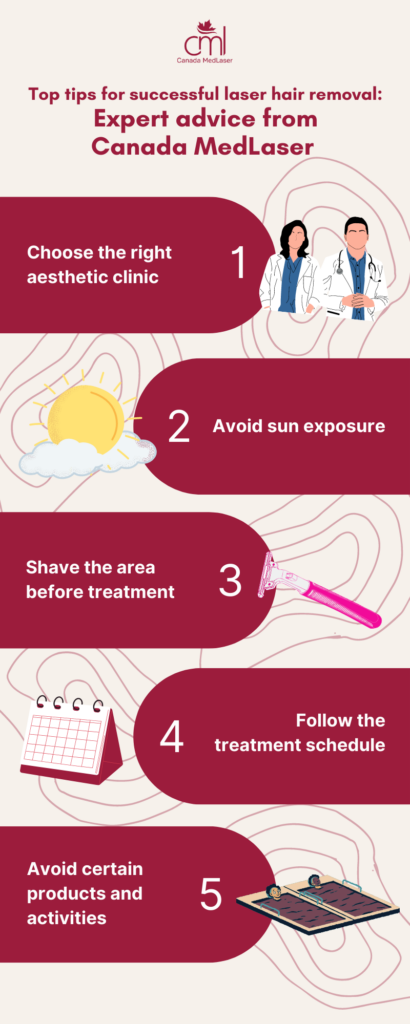 Choose the best aesthetic clinic
Many aesthetic clinics offer laser hair removal services, but choosing the best skin care provider can be daunting! Before anything else, find a skin care clinic with experienced and certified aestheticians to remove any doubt or worry about getting the best results on your laser hair removal treatments. You should be able to trust and feel confident in your medical professionals while using laser technology on your skin.
Avoid sun exposure
Avoid sun exposure for at least two weeks before laser hair removal. Sun exposure causes skin damage, increasing the skin's sensitivity to heat. If this isn't avoided, the laser treatment can result in hyperpigmentation, scarring, or burns. Tanning beds and self-tanning products are not excluded from the list as they can still increase the risk of complications and reduce the effectiveness of the treatment. If you need to go out in the sun, use a broad-spectrum sunscreen with an SPF of at least 30.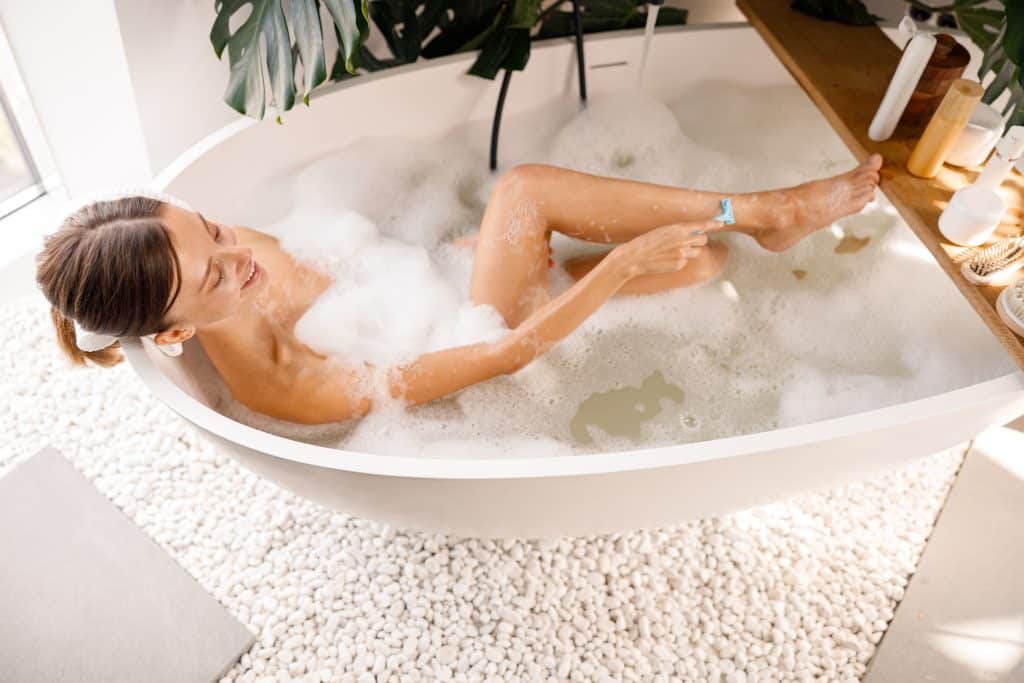 Shave the area before treatment
This step can seem a little counterintuitive. However, it is effective in delivering permanent results. If you are getting hair removal treatment on your underarm, bikini, or full body, shave it before your appointment. It's important to shave the treated area as it ensures that the laser targets the hair follicles rather than the skin's surface. Avoid waxing, plucking, or threading before the laser hair removal service, as these methods remove the hair follicle and make the service less effective.
Follow the treatment schedule
It's important to follow the recommended treatment schedule to achieve the best results. Hair thickness, color, and skin type depending on the sessions required on the treated area. Most patients require between 6 to 8 treatments, spaced about 4 to 6 weeks apart. This allows the laser to target hair in different growth cycle stages.
Avoid certain products and activities
Post your laser hair removal, avoid using hot tubs, saunas, or engaging in strenuous exercise, as these activities can cause sweating and irritate the treated area. For the best results, you should also avoid using harsh skincare products, exfoliating scrubs, or perfumes in the treated area for at least 24 hours.
Feel confident with the licensed technicians at Canada MedLaser! Visit the clinics in Toronto and the GTA and find the best and most affordable rates for any laser treatment services or skin concerns you want to be resolved! You may also contact Canada MedLaser for any ongoing promotions and discounts.