Creams and serums are great when it comes to preventing the signs of aging.  However, with so many of them out on the market, it can get confusing when trying to find what suits your skin type.  With different price ranges, and promises that come along from marketing geniuses behind these campaigns, the consumer never really knows what they're applying to their skin, and what gets penetrated (if anything) into the pores.  To add salt to the wound, who knows how many chemicals are in this stuff?!
An innovative treatment consisted of Microcurrent and infra-red LED technology is here to change the way we think of beauty products in many ways.  For starters, visible results are seen after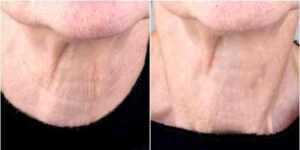 just one 15 minute session.
Sound too good to be true?  Keep reading to hear how this technological combination of treatments work:
Microcurrent: By sending microcurrent waves to the facial muscles, we are able to tighten and firm the skin from within. The treatment is consisted of a facial exercise that lifts the muscles and regenerates the volume we lost during the years.
Infra-red LED Technology: NASA tested and proven infra-red LED technology is specially designed to heat up water in the dermis, allowing collagen to regenerate and tighten, providing a beautiful lift
Related article: PRP Facial Treatment for Anti-Aging and Skin Rejuvenation
When both technologies are combined, a "super treatment" is the result.  Sagging jowls, fine lines, wrinkles, and even hyperpigmentation are a thing of the past.  Safe to use on all skin types, this treatment even helps prolong the results of Botox and Filler when used in combination.
Whether you prefer treating yourself at home, or coming into the clinic to have our Medical Aesthetic professionals treat you, 5 times a week, 5 minutes per area is all you need to notice impeccable results
Not only does the Microcurrent LED Radio Frequency 3D Facial boost and help maintain cosmetic injectable treatments, it may also be combined with professional laser technologies, such as skin tightening, photofacial, and redness reduction.  Your consultant will determine the best treatment combination for you.
It is important to remember that the more often you perform this treatment, the better your results will be.  There is no downtime, and any mild redness of the skin subsides within about 30 minutes post treatment completion.
Looking to impress your friends on a night out?  Do this treatment in the morning, the day of your event, and sit back while the compliments pour in.
The best part about this is that it can stay your little secret.  Nobody needs to know why suddenly you look 10 years younger because, once again, there is no downtime.