Skin Treatments in Vaughan
Effective skin treatment options are available in Canada MedLaser Clinic to achieve flawless and radiant skin. Our goal here is to give you all of the information necessary to make informed choices regarding your skincare journey – this may include laser therapies and cosmetic injections as options!
Skin Treatments in Vaughan
Effective skin treatment options are available in Canada MedLaser Clinic to achieve flawless and radiant skin. Our goal here is to give you all of the information necessary to make informed choices regarding your skincare journey – this may include laser therapies and cosmetic injections as options!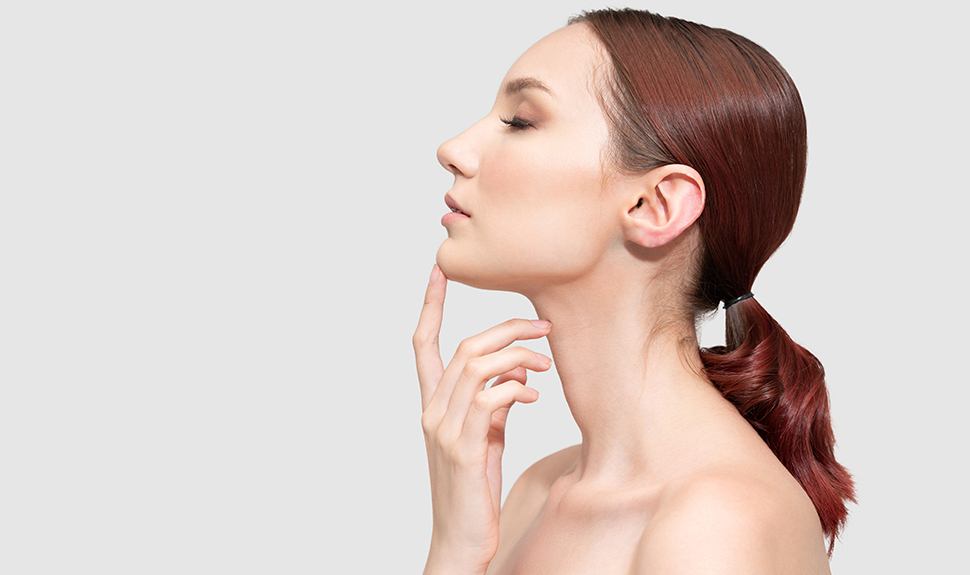 Finding the Right Skin Clinic Vaughan
As we age, our skin becomes less elastic. Wrinkles, age spots and fine lines become increasingly apparent, compromising its youthful radiance. Laser skin rejuvenation offers one method of combating these symptoms of aging; laser treatments resurface the outer layer to stimulate collagen formation promoting healthier cell development for smoother, more even texture while simultaneously reducing wrinkles.
Laser Skin Rejuvenation to Give You a Youthful Glow
With age comes the loss of elasticity and wrinkles; laser skin rejuvenation is one way to reverse these signs and restore youthful, radiant complexions. Resurfacing targets outer layers to stimulate collagen production and support new cell formation; this results in smoother texture with reduced wrinkles and an overall improved tone for an ageless glow.
Skin Treatment Options at Canada MedLaser Clinic in Vaughan
PRP Therapy
Microneedling
Chemical Peels
Morpheus8
PRP Therapy
PRP Therapy for Skin Rejuvenation
Platelet Rich Plasma (PRP), is an innovative natural treatment utilising blood as its source to rejuvenate and repair skin tissue. PRP involves extracting small amounts of blood, processing them to isolate growth factors and platelets, then injecting this process directly into targeted areas for use as treatment. PRP can speed tissue healing while providing younger looking skin. Injected PRP can accelerate tissue repair while stimulating collagen growth as a bonus benefit.
Microneedling
Chemical Peels
Morpheus8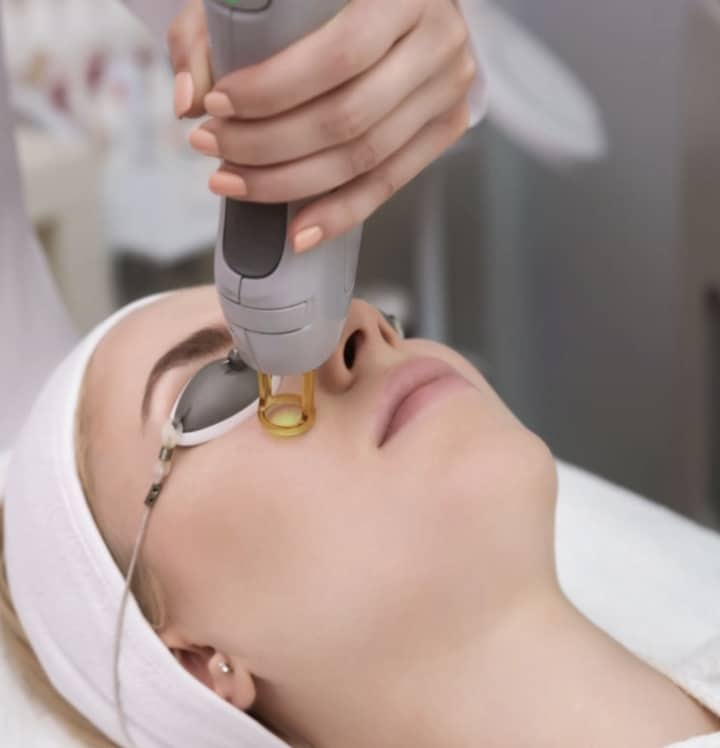 Considerations When Selecting Skin Treatment Solutions
Patch tests for sensitive skin
Before engaging in skin treatments, those with sensitive skin must conduct a patch test. A patch test involves applying small amounts of the treatment product directly onto small parts of skin such as the forearm or behind the ear; then watching how your body reacts. Patch tests help those with delicate, irritable, or allergic skin be confident of its safety and efficacy.
Skin Sensitivity Treatment and Gradual Process
While having sensitive skin should not preclude anyone from seeking skin treatments, a skin test should still be carried out to assess its response to treatments. A more gradual treatment approach may also be appropriate in certain instances to avoid overstimulating it and ensure successful outcomes of therapy.
Finding Appropriate Skin Treatment Clinics in Vaughan
Canada MedLaser Clinic: Trusted in Vaughan
When it comes to skin treatments in Vaughan, Canada MedLaser Clinic stands out as one of the most dependable clinics. Our 10 locations provide an array of services tailored towards addressing various skin issues; our team includes certified medical doctors, cosmetic nurses, and certified medical estheticians – we're committed to delivering top-quality treatments with personalized care!
Canada MedLaser Clinic's staff includes experienced medical doctors and aestheticians as well as cosmetic nursing staff to offer clients top-of-the-line treatments. They stay informed of all technological advancements for optimal client results. Our professionals also take time to get to know each client personally before working together to develop personalized treatment plans tailored specifically to them.
Canada MedLaser Clinics Offer Convenient Locations and Services in Canada 
MedLaser Clinics have convenient clinics across 10 locations – with one centrally located clinic in Vaughan – where we provide services such as laser hair treatment, cosmetic injectables, laser skin therapies, Coolsculpting, PRP therapy, and microneedling to achieve desired results for our customers. Our clinics provide an array of treatments that will help achieve them more quickly!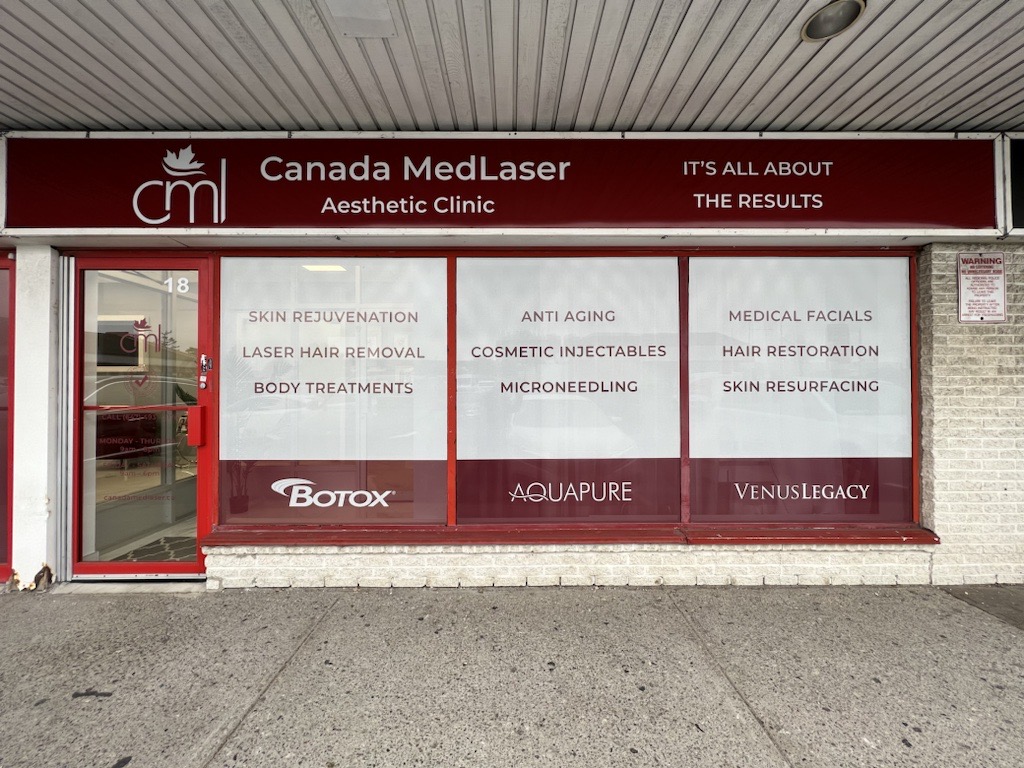 What Our Clients Say About Us
Ive been going here for my rosacea treatment for a couple years. My tech Mabel is so good. Shes so thorough, kind, and knowledgeable. Highly recommend.
I greatly enjoyed my experience and the results here. I had laser for my whole face. Though the process itself is painful, Mabel was quick and efficient and soothed me throughout the process. I can honestly say that I'm very satisfied with the results, barely any hair on my face. The staff here are very welcoming. I highly recommend this place.
Had a great experience with Mabel for laser hair removal. Very pleased with the results. Each visit was very quick and easy. Not a huge time commitment for professional, long lasting results. Recommend to anyone looking for laser hair removal in Toronto.
Very satisfied with my 5 sessions brazilian (laser)! Kayla was really nice and efficient!
I am more than happy with the results from the Green pills and Chemical pills with Yui at Canada MedLaser Waterfront location. Yui is very professional, knowledgable and caring. She has deep expertise and a passion in making skin look better. It is always a pleasant experience with Yui, she makes sure to thoroughly explain the treatment process and even wrote down notes for me to take home for my post Green Pill care. I really appreciate the thoughtfulness. The Chemical Pills helped to bring my acne issue under control and reduce redness. The Green Pills helped with overall skin texture and acne scar removal. Now my skin is much smoother, the acne scars are way lighter and I don't get acnes that easily. If you have struggled with acnes and have acne scars, I recommend technician Yui and the Canada MedLaser Clinic Waterfront location.
I had the best experience working with the staff here and I've been so pleased with the results. No more strawberry legs for me!! The staff was also very considerate about rebooking and scheduling appointments. I would a 100% recommend.
Highly reccommend Canada MedLaser Toronto for laser hair removal. I purchased a 10 treatment package and overall, experienced great results. Completely eradicated the hair in the majority of the treatment area and received additional sessions (free of charge) for the area where some hair remained. The clinic is conveniently located, clean, and the staff are all friendly and helpful. I had a number of technicians, Stephanie B and Yui stand out as exemplary. Yui was especially kind, thorough and committed to a high standard of service.
I have been going to Mabel for 5 years now and it has been an incredible experience everytime. She gives you personal attention and is extremely patient. If I have had questions/ concerns she has been very responsive. I highhly recommend her services.
I did my bikini laser hair removal here and couldn't be happier. The results are amazing and the customer service has always been impeccable! I would definitely recommend, specifically Yui H. She is the best!
Very clean and professional location! Yui was very kind and pleasant in our sessions, and they were effective.