Skin Treatments in Newmarket
Are you in Newmarket searching for skin treatments to achieve glowing and flawless skin? Look no further! We will explore all available skin treatments so you can improve your appearance while treating skin issues effectively. We aim to equip you with all of the knowledge necessary for making an informed decision regarding your skincare journey.
Skin Treatments in Newmarket
Are you in Newmarket searching for skin treatments to achieve glowing and flawless skin? Look no further! We will explore all available skin treatments so you can improve your appearance while treating skin issues effectively. We aim to equip you with all of the knowledge necessary for making an informed decision regarding your skincare journey.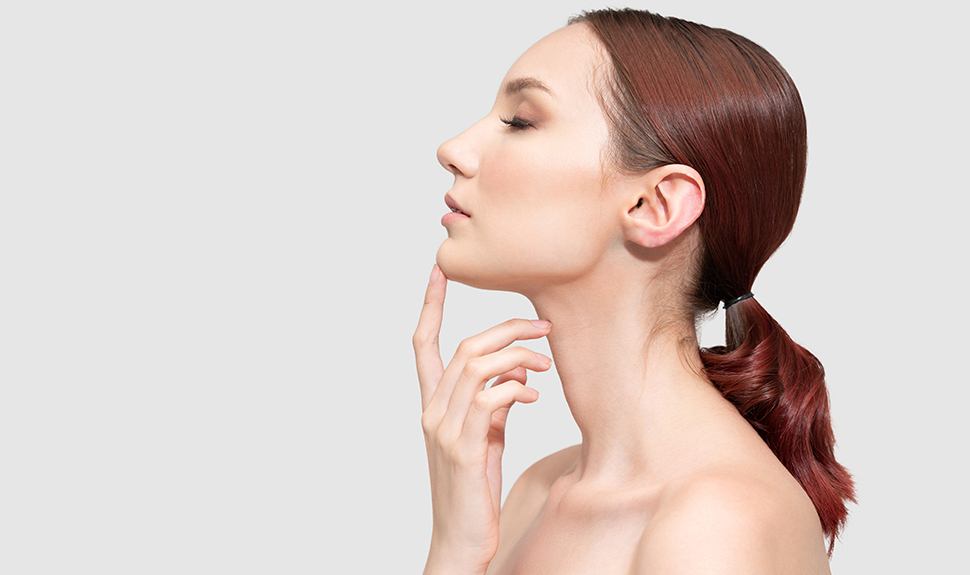 Finding Suitable Skin Clinics in Newmarket
When it comes to skin treatments, finding the ideal clinic is crucial. Newmarket offers numerous clinics offering these services; however, not all are of equal quality; you should choose one with certified medical aestheticians, doctors and cosmetic nurses that have years of experience providing treatments.
Canada MedLaser Clinic in Newmarket stands out as a leader among medical spas and aesthetic clinics in the Greater Toronto Area (GTA). Our professional team prioritizes client aesthetic goals to deliver optimal results, making sure our convenient locations in the Greater Newmarket Area allow us to offer high quality treatments for skin. These include Laser Skin Treatments.
Laser Skin Rejuvenation to Maintain Youthful Glow
As we age, our skin becomes less elastic. Wrinkles and age spots also appear. Laser rejuvenation treatments can reverse signs of aging for a younger and more radiant appearance by stimulating collagen production while stimulating new cell growth; leading to smoother texture and reduced wrinkles.
Skin Treatment Options at Canada MedLaser Clinic in Newmarket
Laser Resurfacing
Microneedling
Chemical Peels
Morpheus8
Laser Resurfacing
Laser Resurfacing Therapy for Acne Scars
Acne marks can have an immense negative effect on one's self-confidence, but laser resurfacing offers a solution. Laser resurfacing reduces acne scarring while improving skin texture, helping promote more uniform complexion by targeting damaged cells to stimulate collagen formation and stimulate new skin cell and scar tissue production.
Cosmetic Injections may also be utilized.
Microneedling
Chemical Peels
Morpheus8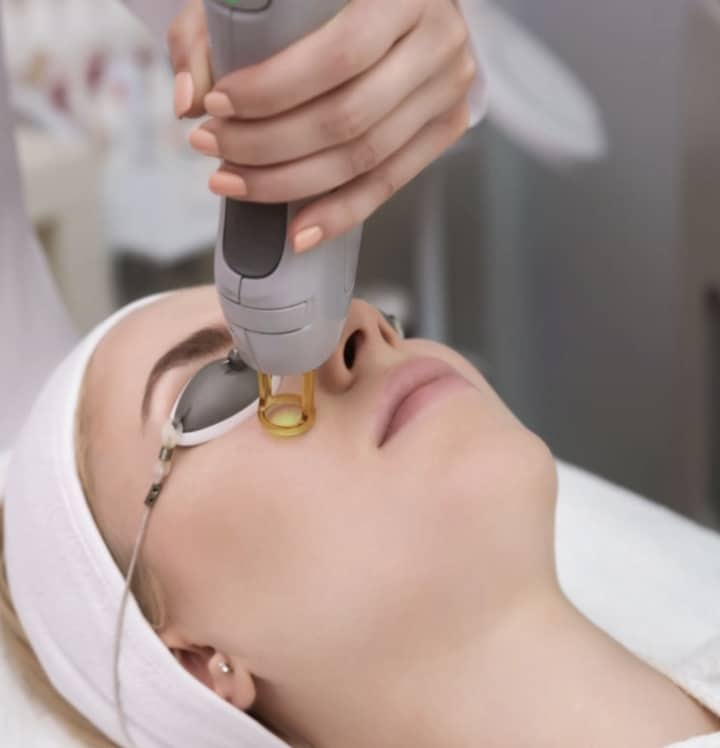 Skin Treatment Safety and Considerations
Patch Testing for Sensitive Skin
Before embarking on any skin treatment, patch testing should be considered essential for those with sensitive or reactive skin. Patch tests involve applying a small quantity of product to an area behind the ear or on an arm in order to assess any reactions from it and detect adverse side effects if any occur; patch tests help ensure safe care when treating people with such sensitive conditions as theirs.
Skin Sensitivity and Gradual Treatment Process
Not having sensitive skin does not preclude you from seeking professional skin treatments; to determine how it responds, conduct a test patch. People with more delicate or delicate skin may benefit from a gradual treatment process which ensures they can get effective, comfortable care without becoming overwhelmed.
Canada MedLaser Clinic: Reputable and Trustworthy
For skin treatments in Newmarket, Canada MedLaser Clinic stands out as an unsurpassed option. As one of over 10 locations, Canada MedLaser provides services tailored to address various skin concerns – and their certified medical aestheticians and doctors strive to deliver personalized and superior care.
Experienced Medical Aestheticians & Doctors Canada 
MedLaser Clinic's team of medical doctors, aesthetic nurses, and medical aestheticians possess vast expertise in skin and hair treatment. To provide our customers with optimal service, they stay abreast of industry innovations to provide top-quality service. Furthermore, they work closely with each individual client to tailor a treatment plan specifically to their unique needs and goals.
Canada MedLaser Clinics provide easy access and comprehensive services, from hair reduction, laser hair reduction, cosmetic injections and laser skin treatments, CoolSculpting(r), PRP Therapy, microneedling or chemical peels – whatever it may be – right downtown Newmarket. Our clinics have you covered when it comes to treating skin concerns of all sorts: laser hair reduction, cosmetic injections, and PRP Therapy as well as microneedling or chemical peels can all be found here! No matter what you may need help with our clinics you'll find the treatments necessary to get there.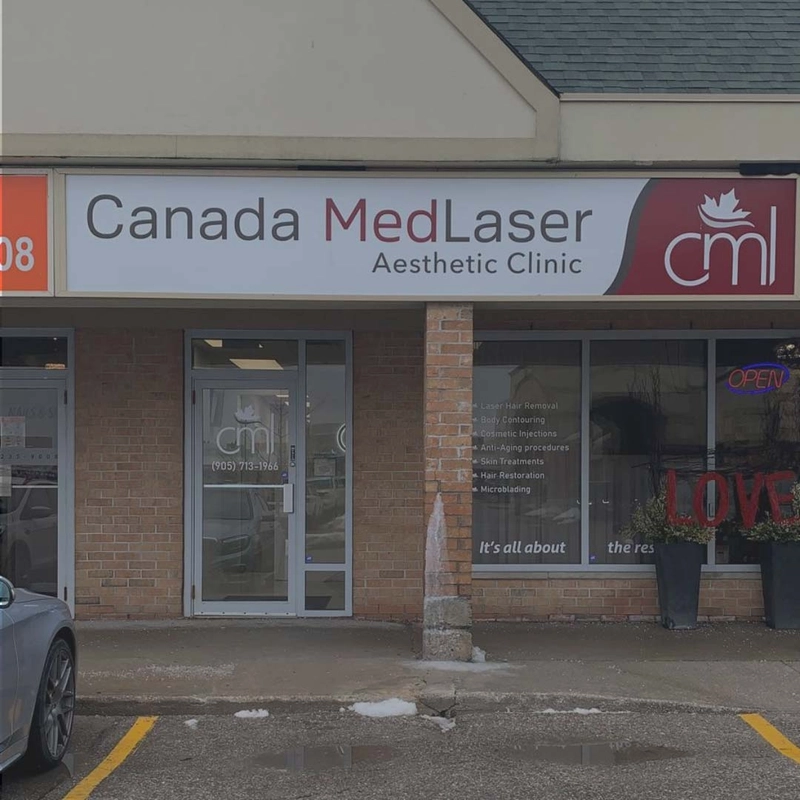 What Our Clients Say About Us
Ive been going here for my rosacea treatment for a couple years. My tech Mabel is so good. Shes so thorough, kind, and knowledgeable. Highly recommend.
I greatly enjoyed my experience and the results here. I had laser for my whole face. Though the process itself is painful, Mabel was quick and efficient and soothed me throughout the process. I can honestly say that I'm very satisfied with the results, barely any hair on my face. The staff here are very welcoming. I highly recommend this place.
Had a great experience with Mabel for laser hair removal. Very pleased with the results. Each visit was very quick and easy. Not a huge time commitment for professional, long lasting results. Recommend to anyone looking for laser hair removal in Toronto.
Very satisfied with my 5 sessions brazilian (laser)! Kayla was really nice and efficient!
I am more than happy with the results from the Green pills and Chemical pills with Yui at Canada MedLaser Waterfront location. Yui is very professional, knowledgable and caring. She has deep expertise and a passion in making skin look better. It is always a pleasant experience with Yui, she makes sure to thoroughly explain the treatment process and even wrote down notes for me to take home for my post Green Pill care. I really appreciate the thoughtfulness. The Chemical Pills helped to bring my acne issue under control and reduce redness. The Green Pills helped with overall skin texture and acne scar removal. Now my skin is much smoother, the acne scars are way lighter and I don't get acnes that easily. If you have struggled with acnes and have acne scars, I recommend technician Yui and the Canada MedLaser Clinic Waterfront location.
I had the best experience working with the staff here and I've been so pleased with the results. No more strawberry legs for me!! The staff was also very considerate about rebooking and scheduling appointments. I would a 100% recommend.
Highly reccommend Canada MedLaser Toronto for laser hair removal. I purchased a 10 treatment package and overall, experienced great results. Completely eradicated the hair in the majority of the treatment area and received additional sessions (free of charge) for the area where some hair remained. The clinic is conveniently located, clean, and the staff are all friendly and helpful. I had a number of technicians, Stephanie B and Yui stand out as exemplary. Yui was especially kind, thorough and committed to a high standard of service.
I have been going to Mabel for 5 years now and it has been an incredible experience everytime. She gives you personal attention and is extremely patient. If I have had questions/ concerns she has been very responsive. I highhly recommend her services.
I did my bikini laser hair removal here and couldn't be happier. The results are amazing and the customer service has always been impeccable! I would definitely recommend, specifically Yui H. She is the best!
Very clean and professional location! Yui was very kind and pleasant in our sessions, and they were effective.