Canada MedLaser Clinic in Maple is an established medical spa clinic and aesthetic clinic. Since 2014, our team of aestheticians has been dedicated to meeting the aesthetic needs of clients while producing optimal results. We are also committed to offering only top-of-the-line skin treatments such as Laser Skin Rejuvenation treatments.
Are you searching for skin treatments in Maple clinics that can give your complexion a glowing and flawless appearance? Look no further! Canada MedLaser Clinic is also in Maple and is ready to offer you a variety of skin treatments.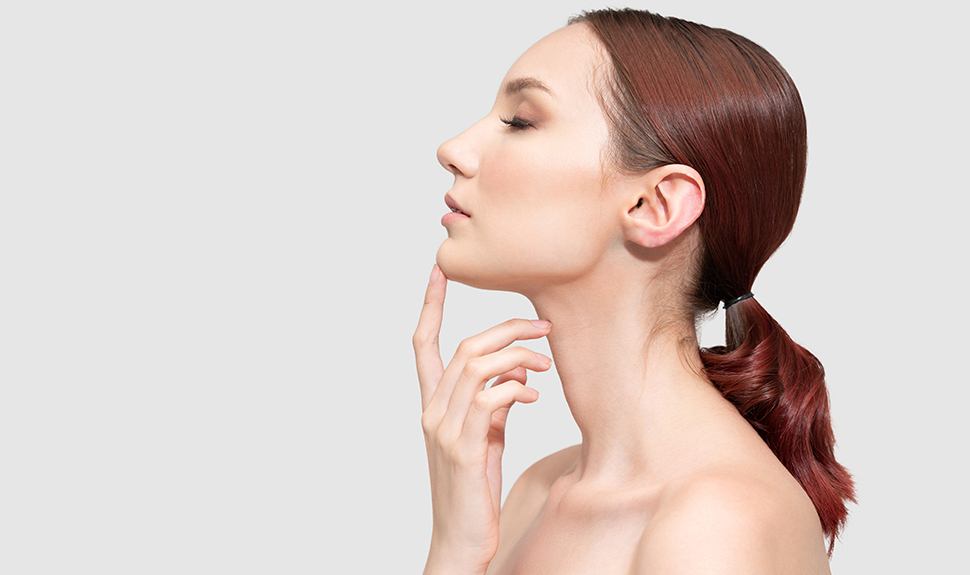 Finding the Right Skin Clinic in Thornhill
Canada MedLaser Clinic in Maple is an established medical spa clinic and aesthetic clinic. Since 2014, our team of aestheticians has been dedicated to meeting the aesthetic needs of clients while producing optimal results. We are also committed to offering only top-of-the-line skin treatments such as Laser Skin Rejuvenation treatments.
Laser Skin Rejuvenation to Give You a Youthful Glow
Maintaining and improving our skin appearance is something many of us aspire to, which means having regular treatments tailored specifically for you and your needs can make a big difference in outcomes. You'll find several effective rejuvenating and improving solutions available now to suit whatever goals you may have in mind for yourself and your skin.
Skin Treatment Options at Canada MedLaser Clinic in Maple
PRP Therapy
Microneedling
Chemical Peels
Morpheus8
PRP Therapy
PRP Therapy for Skin Rejuvenation
Platelet-Rich Plasma (PRP), an innovative natural treatment using your own blood's healing properties to rejuvenate skin, is an innovative treatment option. A small sample is drawn and concentrated into platelets and growth factors before injection in targeted areas for rejuvenation. PRP encourages collagen production, speeds tissue healing processes and creates younger-looking skin – the goal being rejuvenation without downtime!
Microneedling
Chemical Peels
Morpheus8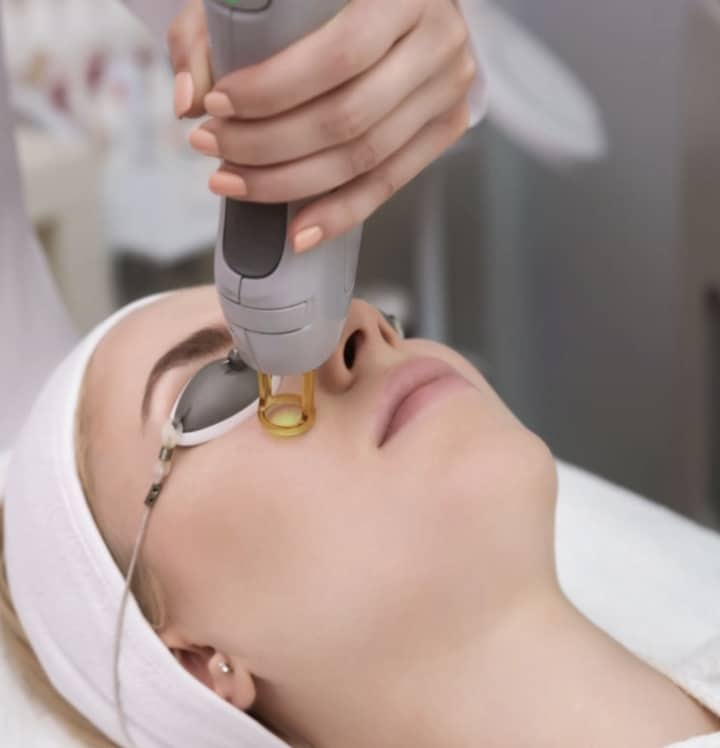 Considerations When Selecting Skin Treatment Solutions
Patch tests for sensitive skin
Patch tests are crucially important for individuals with sensitive or reactive skin. A small amount is applied to an isolated patch of skin (usually behind the ear or on the forearm) before performing a patch test and then assessed if any adverse reactions occurred to the product being tested. In order to ensure treatment is both effective and safe, patch tests should be performed with people who have delicate or reactive skin.
Skin Sensitivity Treatment and Gradual Process
Although having skin treatments if you have sensitive skin can sometimes be challenging, patch-testing is crucial to ensure it won't overwhelm it and ensure a successful experience. With that in mind, these clinics in Maple may offer suitable services.
Finding Appropriate Skin Treatment Clinics in Maple
For skin care in Maple, Canada MedLaser is your go-to solution. Offering services at over 10 locations and with highly-skilled aestheticians, doctors, and cosmetic nurses dedicated to providing top-quality treatments, Canada MedLaser is unrivaled in quality of service delivery.
Canada MedLaser Clinic in Maple boasts an experienced team of aestheticians, cosmetic nurses, and doctors with many years of experience treating skin and hair. To provide our clients with exceptional service, our professionals keep up-to-date on the latest technology and innovations; taking time to listen and understand each individual client's goals, concerns, and needs before developing an individual treatment plan together.
Canada MedLaser Clinics have convenient locations throughout Canada, including one clinic in Maple. We provide many services at these clinics such as laser hair removal and cosmetic injections as well as numerous laser skin treatments such as CoolSculpting(r), PRP microneedling, or chemical peels to address all skin concerns effectively. Our clinics can find an optimal solution to address each of your needs!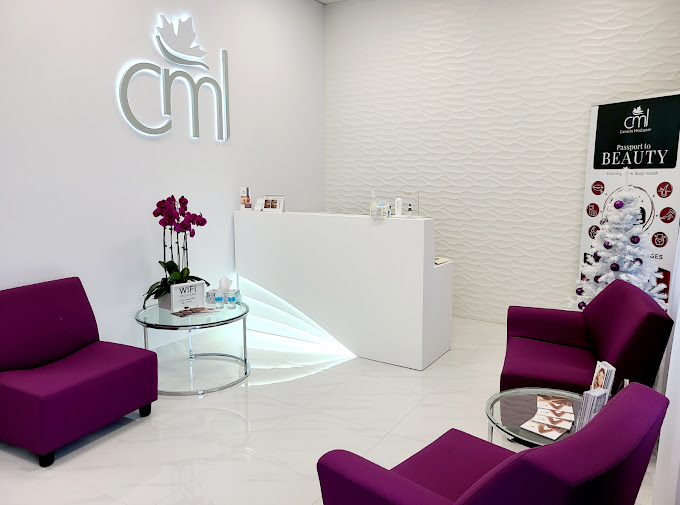 What Our Clients Say About Us
Ive been going here for my rosacea treatment for a couple years. My tech Mabel is so good. Shes so thorough, kind, and knowledgeable. Highly recommend.
I greatly enjoyed my experience and the results here. I had laser for my whole face. Though the process itself is painful, Mabel was quick and efficient and soothed me throughout the process. I can honestly say that I'm very satisfied with the results, barely any hair on my face. The staff here are very welcoming. I highly recommend this place.
Had a great experience with Mabel for laser hair removal. Very pleased with the results. Each visit was very quick and easy. Not a huge time commitment for professional, long lasting results. Recommend to anyone looking for laser hair removal in Toronto.
Very satisfied with my 5 sessions brazilian (laser)! Kayla was really nice and efficient!
I am more than happy with the results from the Green pills and Chemical pills with Yui at Canada MedLaser Waterfront location. Yui is very professional, knowledgable and caring. She has deep expertise and a passion in making skin look better. It is always a pleasant experience with Yui, she makes sure to thoroughly explain the treatment process and even wrote down notes for me to take home for my post Green Pill care. I really appreciate the thoughtfulness. The Chemical Pills helped to bring my acne issue under control and reduce redness. The Green Pills helped with overall skin texture and acne scar removal. Now my skin is much smoother, the acne scars are way lighter and I don't get acnes that easily. If you have struggled with acnes and have acne scars, I recommend technician Yui and the Canada MedLaser Clinic Waterfront location.
I had the best experience working with the staff here and I've been so pleased with the results. No more strawberry legs for me!! The staff was also very considerate about rebooking and scheduling appointments. I would a 100% recommend.
Highly reccommend Canada MedLaser Toronto for laser hair removal. I purchased a 10 treatment package and overall, experienced great results. Completely eradicated the hair in the majority of the treatment area and received additional sessions (free of charge) for the area where some hair remained. The clinic is conveniently located, clean, and the staff are all friendly and helpful. I had a number of technicians, Stephanie B and Yui stand out as exemplary. Yui was especially kind, thorough and committed to a high standard of service.
I have been going to Mabel for 5 years now and it has been an incredible experience everytime. She gives you personal attention and is extremely patient. If I have had questions/ concerns she has been very responsive. I highhly recommend her services.
I did my bikini laser hair removal here and couldn't be happier. The results are amazing and the customer service has always been impeccable! I would definitely recommend, specifically Yui H. She is the best!
Very clean and professional location! Yui was very kind and pleasant in our sessions, and they were effective.