Have you been always told that you look tired, even after a full night's rest? That may be because of your dark circles and puffy eyes. This is very common in both men and women. With dark circles and under-eye bags, you can appear to others as stressed out and exhausted, which could later affect your self-confidence.
Gone are the days of dark circles making you appear older than you actually are. In this article, we will talk about how to get rid of dark circles and under-eye bags. Read on to learn more.
What are Dark Circles and Under Eye Bags?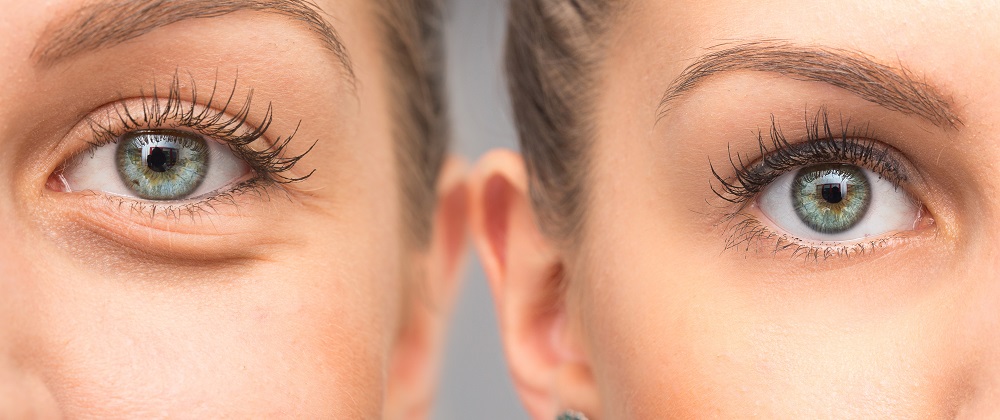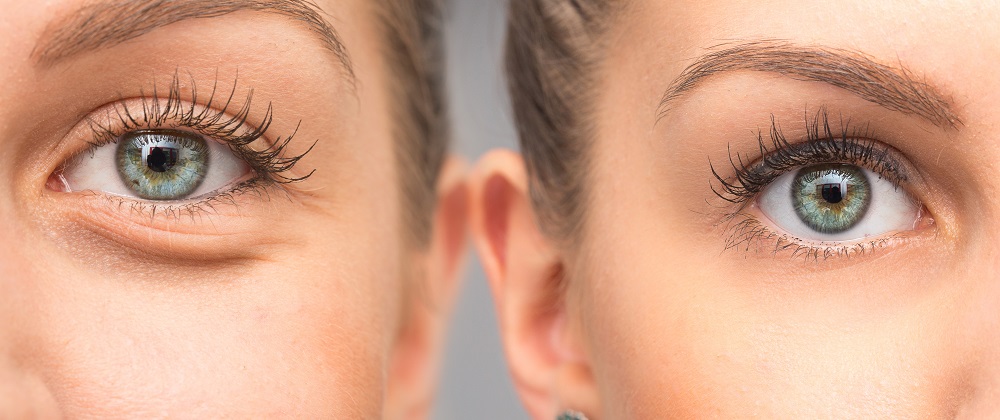 Most of us associate dark circles with sleep deprivation. But there are many other conditions that can lead to dark circles and under-eye bags. These include ageing, eye strain, and even genetics. If you have a darker skin tone, you are more prone to having hyperpigmentation under the eyes, thus resulting in dark circles.
The skin under the eye is so thin. This then makes the blood vessels under that area be more visible. The dark blood vessels that are below the eyes bring about the dark circles. People with puffy eyes or eye bags also are victims of this. The shadows cast from their puffy eyes can make the under-eye area appear darker, resulting in hyperpigmentation.
What Causes Dark Circles and Under Eye Bags
Ageing can make our skin lose fat and collagen. The area under the eyes is also affected and they can become even more hollow and sunken. This, in turn, makes dark circles appear even worse. Sure, drinking more fluids and getting enough sleep can help, but, there are other factors that cause dark circles for other people no matter how rested or hydrated they are.
Other common causes include:
Allergies

Eczema

Chronic fatigue

Ageing

Pigmentation issues

Sun exposure
As mentioned earlier, drinking more water and getting enough sleep is not enough to get rid of dark circles. Making lifestyle changes could be something you could consider to help avoid dark circles especially if your eye bags and dark circles are genetically inherited.
Though there are countless products on the market that claim to get rid of dark circles, they don't always work. That is why it is best to consult your local beauty technician first to have an idea of how to get rid of dark circles and under-eye bags.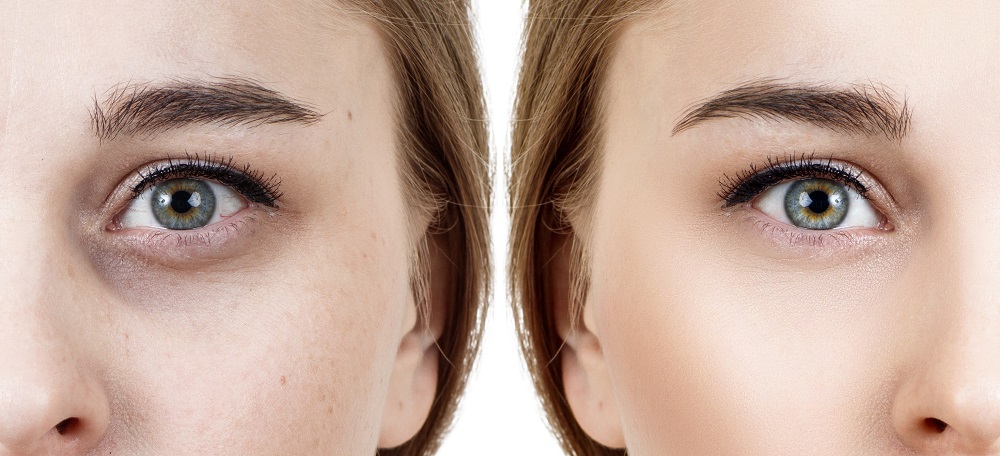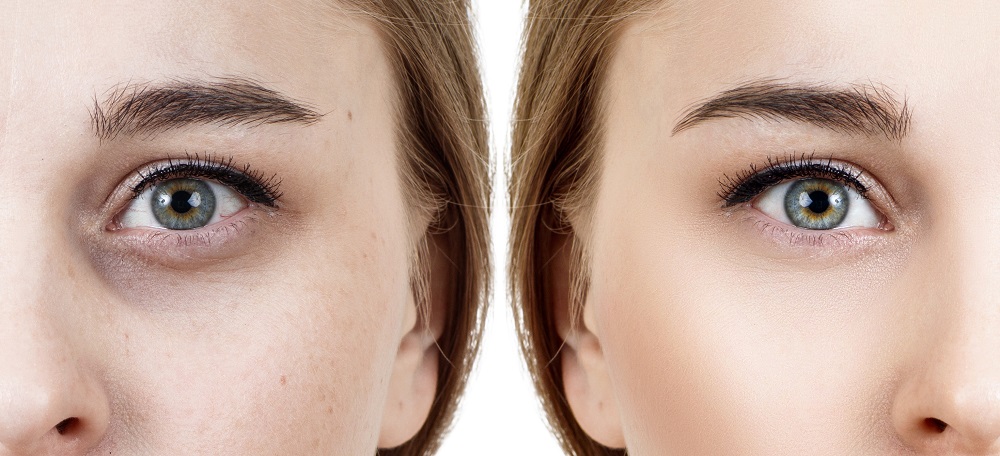 The Solution to Get Rid of Dark Circles and Under Eye Bags
If you feel self-conscious about your under-eye area, we are here to help. At Canada MedLaser in Toronto, we can use dermal fillers to reduce dark circles with a very subtle and natural effect. The procedure is quick, non-surgical and non-invasive, and results are visible instantly.
Here at Canada MedLaser in Vaughan, we use hyaluronic acid (HA) fillers, like Restylane, Stylage, Juvederm and Revanesse.  The dermal fillers used at Canada MedLaser are all FDA and Health Canada approved.
They can be used in the face to plump and restore volume to areas and fill fine lines. These are the best cosmetic fillers available on the market because they are both safe and highly effective. Results with hyaluronic acid fillers last typically around 6 months but can even last over a year to 18 months, depending on how your body metabolizes the acid.
Related article: Dark Circles under the Eyes: The Causes and Effective Treatment
Toronto Dermal Filler Treatment
A natural consequence of age is the fact that our facial skin loses its elasticity, hydration, and volume, all of which we need to maintain a youthful and healthy appearance. At our laser clinic, we use dermal fillers to add volume and restore facial contours where the fat volume and skin elasticity has diminished during the ageing process.
Dermal fillers are non-surgical and temporary injectables that can deliver a revitalized, refreshed, and younger facial presence. Dermal fillers may also enhance the contour of the lips, offering the much sought after the sensual plump appearance of the lips.
Fillers may be injected anywhere on the face, and (almost) anywhere on the body for volume restoration.
Hyaluronic acid is a substance that occurs naturally within our bodies and attracts water molecules, making skin more hydrated, and therefore more plumped and smoothed. In order to effectively treat dark circles, Hyaluronic acid cannot just be used in a serum or moisturizer, it has to go deep into the skin. 
Dermal Fillers Candidates
You are a suitable candidate for dermal fillers to get rid of dark circles if:
You are in good general health

You are not a smoker

You are committed to maintaining good skin health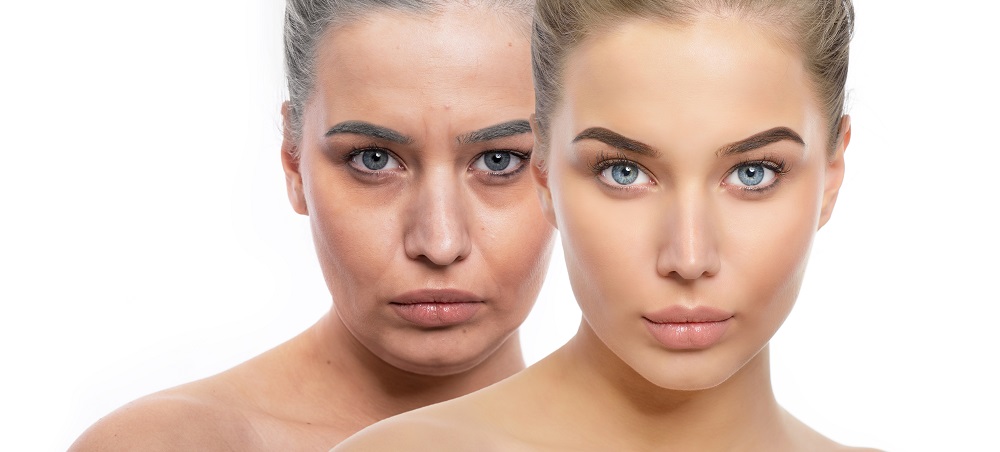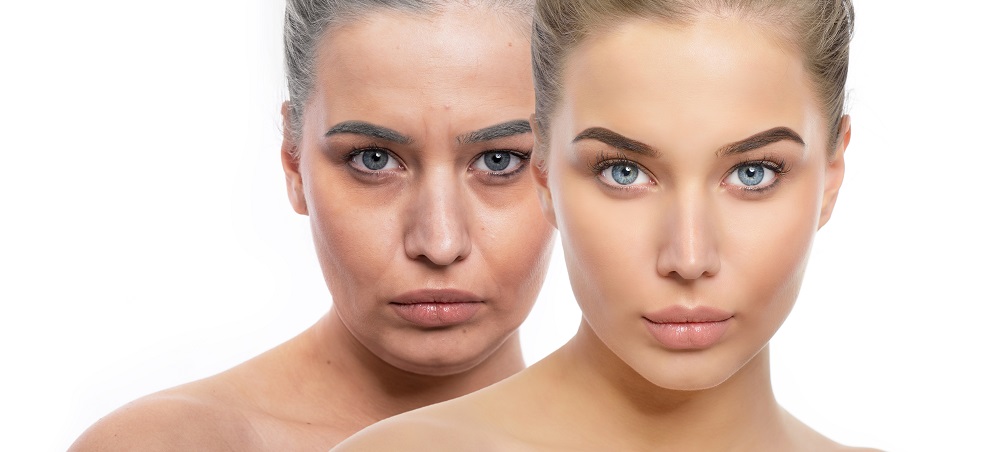 Introducing Venus Freeze and Venus Viva
Here in Canada MedLaser, we insist on using only the very best technology, techniques and products. 
Venus Freeze
We have our Venus Freeze that brings the skin tightening results that our clients need and want to reverse the sagging skin that comes with ageing. Venus Freeze utilizes multi-polar radio frequency and Pulse Electro Magnetic fields to produce heat in the underlying skin layers. This allows for increased production of collagen and elastin, which are two critically important components for vibrant and youthful-looking skin. Venus Freeze is a viable option for getting rid of dark circles and under-eye bags.
Venus Viva, on the other hand, is a skin resurfacing technology that is beneficial for all skin types. It is a quick, easy and safe facial rejuvenation procedure that delivers excellent results for the ageing skin. Venus Viva reverses and slows down the ageing process, therefore helping you get rid of dark circles as well.
Get Rid of Dark Circles and Under Eye Bags Today!
If you want to get rid of dark circles, then using dermal fillers to treat this condition is the way to go. As hyaluronic acid is carefully injected underneath the eye, it fills the area up, making it smoother. By using dermal fillers, you can decrease the appearance of the blood vessels and melanin underneath the eye, therefore reducing the look of shadows.
When dark circles are gone it can make you look years younger, feel good and restore your confidence! If you have more questions, contact us at Canada MedLaser in Vaughan today and get a free complimentary consultation.