Bikini season is a time when many people look forward to the summer. This is the time of year when beach trips, pool parties, and vacations in the sun are the norm. For some, however, the idea of wearing a bikini may cause them to feel self-conscious due to their unwanted body hair. Laser hair removal can help. This article will explore how laser hair reduction can help you embrace the bikini season and enjoy carefree days in the sun.
Laser Hair Removal: Smooth and Carefree!
In recent years, laser hair removal has become popular as a method for long-term hair reduction that is both safe and effective. Laser hair removal is a permanent solution that targets hair follicles directly, unlike temporary methods such as shaving, depilatory lotions, or waxing. The melanin in the hair follicle absorbs the concentrated light pulses and causes the hair to be destroyed.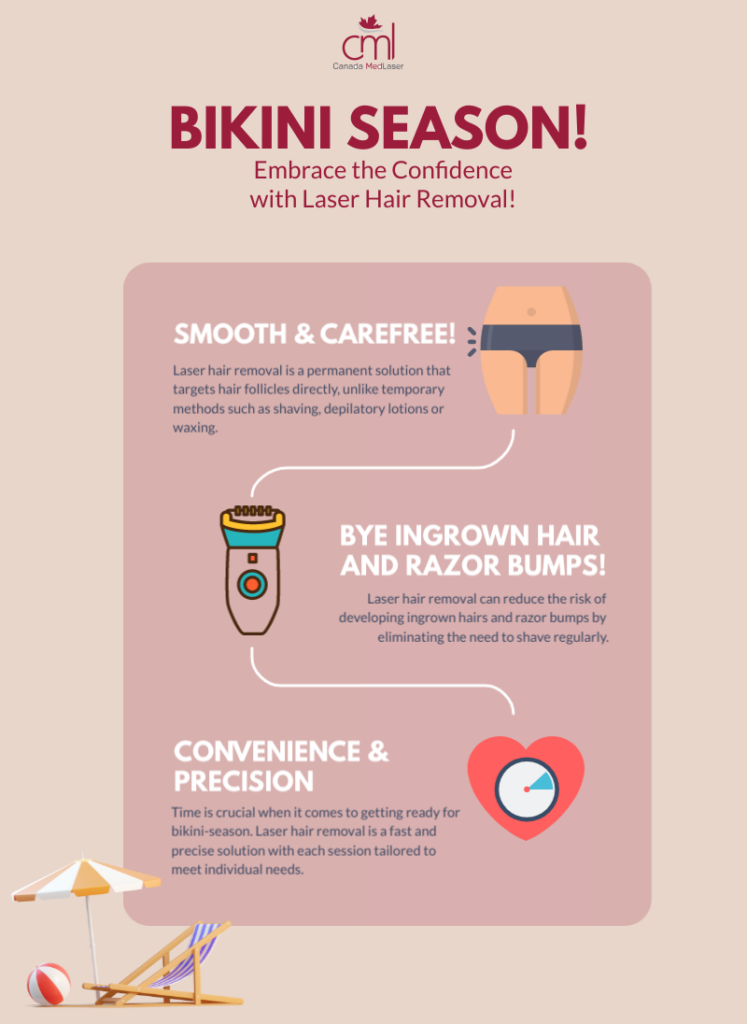 According to an article by Science Direct, Laser Hair Removal has been proven to deliver long-lasting results. Many individuals experience significant hair reduction following a series of treatment sessions.
Ingrown Hairs & Razor Bumps are Gone!
Laser hair removal is great for reducing razor bumps and ingrown hairs, especially around the bikini line. These bumps are painful and unsightly. They can also ruin your skin's smoothness. Laser hair removal can reduce the risk of developing ingrown hairs by eliminating the need to shave regularly. Laser treatment, which targets the hair follicles reduces the risk of irritation and hair growth. This results in smoother, healthier-looking skin.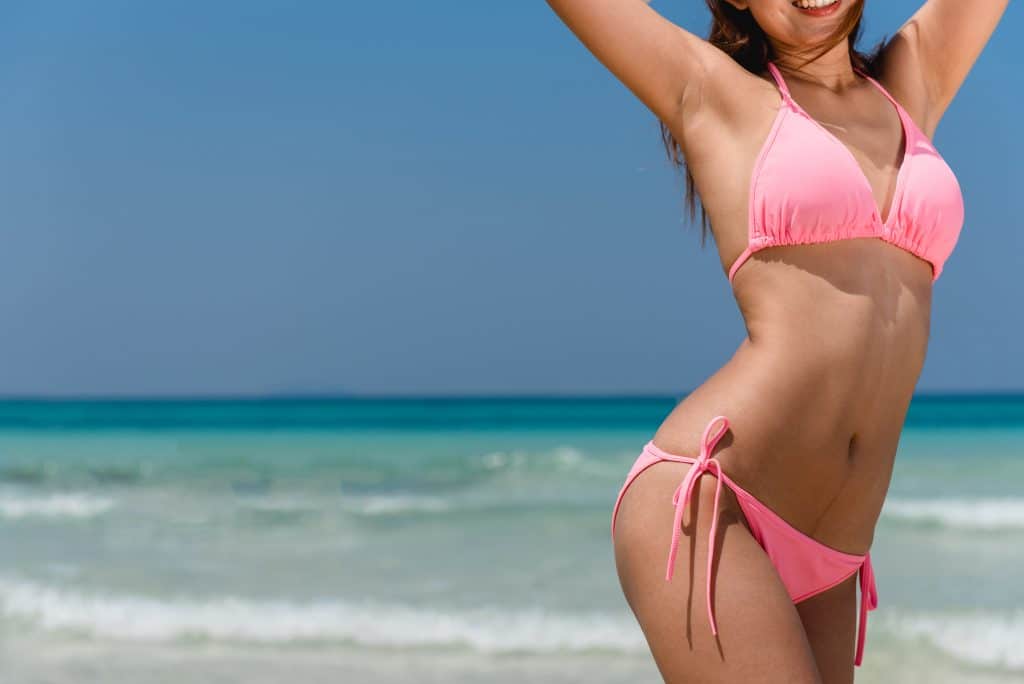 A Vogue piece discussed the effectiveness of laser hair removal for reducing razor bumps and ingrown hairs. The author stated that her own experience has shown the treatment to be effective in reducing these common concerns.
Convenience and Precision: The Convenience Factor
Time is crucial when it comes to getting ready for bikini season. Laser hair removal is a fast and precise solution. It is ideal for large areas such as the bikini area because it can target multiple follicles simultaneously. The sessions can be tailored to meet individual needs.
In an informative blog post by Bryn Mawr Dermatology, the author highlights the convenience of laser hair removal citing speed and precision as important advantages.
The bikini season is a time to enjoy yourself, express yourself, and have fun. Laser hair removal is a permanent solution to achieve hair-free, smooth skin. It eliminates the need for constant care. Laser hair removal can help you embrace the bikini season, as it reduces ingrown hairs and razor bumps. Consult a Canada MedLaser Clinic near you and begin your journey towards carefree summer days.